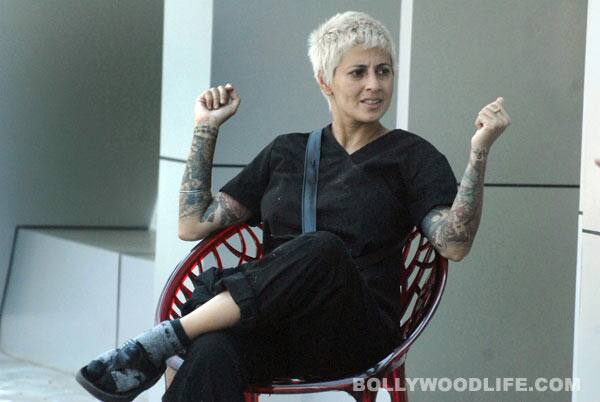 This derogatory remark is 'coz Sidhu refuses to come out of his room during the gulaal task
Bigg Boss 6 episodes are turning uglier with each passing day. Sapna Bhavnani's sharp tongue, Urvashi Dholakia's mercurial temperament and Navjot Singh Sidhu's overtly sweet and saccharine behavior is leading to a host of interesting events inside the house. 
In yesterday's episode, Sidhu was asked to step into the shoes of major saab. He was then asked to choose three people whose job would involve protecting him from a volley of gulaal grenades handed over to his enemies by none other than Bigg Boss himself. But eventually, in the process of doing the task, the two teams got into a series of irritating quarrels. The mudslinging affair continued for quite some time with Sapna calling Urvashi a moti bhains (fat buffalo) and Sidhu a kayyar(coward). Bhavnani expressed herself by saying that she never thought Sidhu who talks about courage would hide inside his room like a chicken.
The show ended with Sapna making up for her remarks and applying a tinge of gulaal on Sidhu's face. Phew! What a madhouse we say…