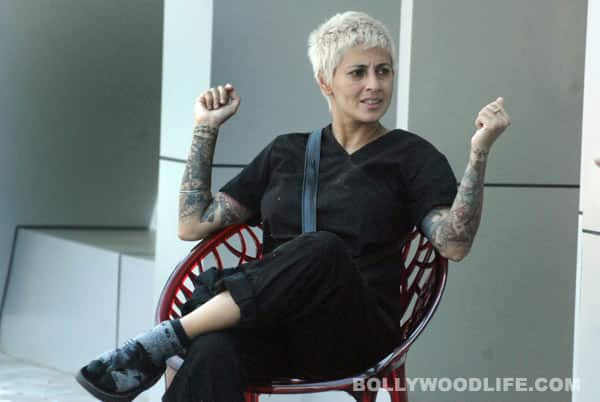 The hair-stylist has finally been shown the door…
Since the very beginning of the show, Sapna Bhavnani was itching to get out of the glass-walled house of Bigg Boss 6. She begged, pleaded and even irked host Salman Khan to an extent that viewers became certain that Bhavnani would be shown the door soon. But nothing of that sort happened.
Sapna stayed, and for pretty long, to her own surprise as well. But yesterday, the lady got evicted. Was she sad? Not for herself, 'coz she anyways wanted to get out, but for her role models (read: Aseem Trivedi and Sampat Pal) who got evicted very early in the show. According to Sapna, they deserved to win the sixth season of Bigg Boss.
But while Bhavnani's favourites weren't present, she vouched for Imam Siddique, Urvashi Dholaki and Niketan Madhok as the winners of Bigg Boss 6.
And as a parting comment even acknowledged her spat with Salman by saying, "Salman is not God, neither am I. We have differences, he is the no 1 star, which doesn`t mean that I have to act with him in a certain way." Point noted, madam. And yeah, ta-da!