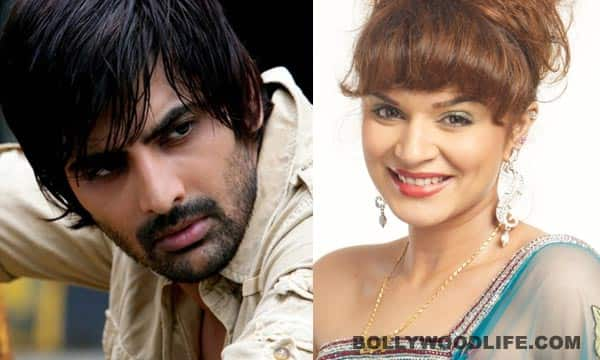 Salman Khan tactfully extracted information from our very own cry baby on her beau. But looks like this relationship won't last for too long…
A while ago, Salman Khan revealed on national television that the Bigg Boss 6 makers had invited Aashka Goradia's beau Rohit Bakshi on the sets along with the parivaar walas of other inmates. But the guy refused on the pretext of having loads of work.
While Aashka took it all sportingly and even said that she perfectly understands her guy's need to put work before her, birdies chirp that the incident has formed deep cracks in the relationship. There was even a lot of hush-hush talk around the topic of Mr Bakshi when Aashka had a teary eyed conversation with her mom.
Also, birdies from the sets have revealed that Aashka has been requesting day in and day out to get in touch with her lover boy but Bakshi just refuses to connect. Hmm, but why would a loving boyfriend do that?
Certain feathered friends are of the opinion that Aashka's chipkoo episode with in-house dost Sana Khan must be one of the reasons. And hey, didn't we hear Aashu's mother also warning her darling daughter against getting too touchy-feely with other females? Sigh!
So guess a messy episode just got out of hand. Will Aashka Goradia be able to save her relationship with Rohit Bakshi after she gets out of Bigg Boss 6? What do you think readers?