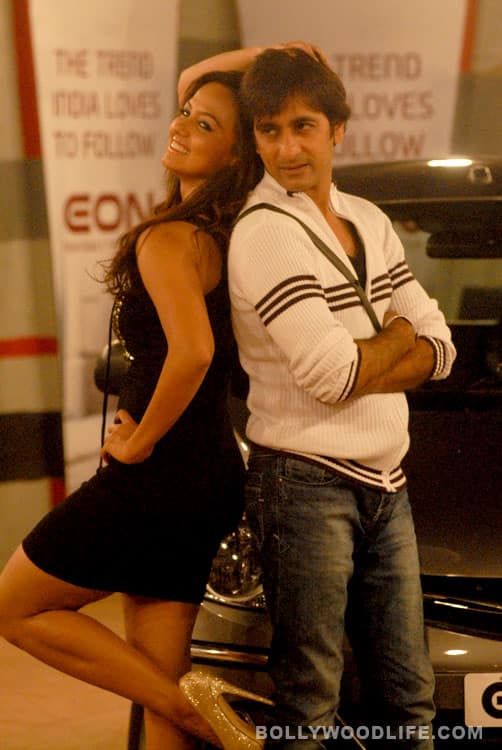 skip advertisement
The trouble maker in the glass-walled house goes missing. So what twist awaits the viewers this time around? Read on to find out!
If the teeny-tiny teaser that gave us a peek inside the house of Bigg Boss 6 is anything to go by, we will have Imam Siddique and Rajev Paul get into a yet another heated argument in tonight's episode. Matters will turn so worse that the choicest of abuses will be hurled and in plenty, with the shocked bystanders – Sana Khan, Urvashi Dholakia, Delnaaz Irani – watching the verbal dual with gaping mouths.
Soon after, you will see Imam entering a room and asking the camera – as if addressing the Bigg Boss himself – about a juice carton and how it got wherever it did. Imam's monologue will start increasing in decibel when two masked men will enter and sort-of kidnap the angry man. Gasp!
Where will Imam go? As the 'style addict' fails to come out of the room, Sapna Bhavnani steps into the room, followed by Urvashi, and that's when they discover that Imam has disappeared. Instantly, everyone assumes that the trouble-maker had been evicted because of the mayhem he created.
But is that really so? Unfortunately, for Imam's so-called enemies (read: Rajev Paul, Sapna Bhavnani), Imam's safely lounging in one of the secret rooms and watching the confusion in the house. So does that mean Imam will have an upper hand as far as this week's evictions go? Perhaps.
Also, does this look like the beginning of another interesting secret task in Bigg Boss 6? What do you think?