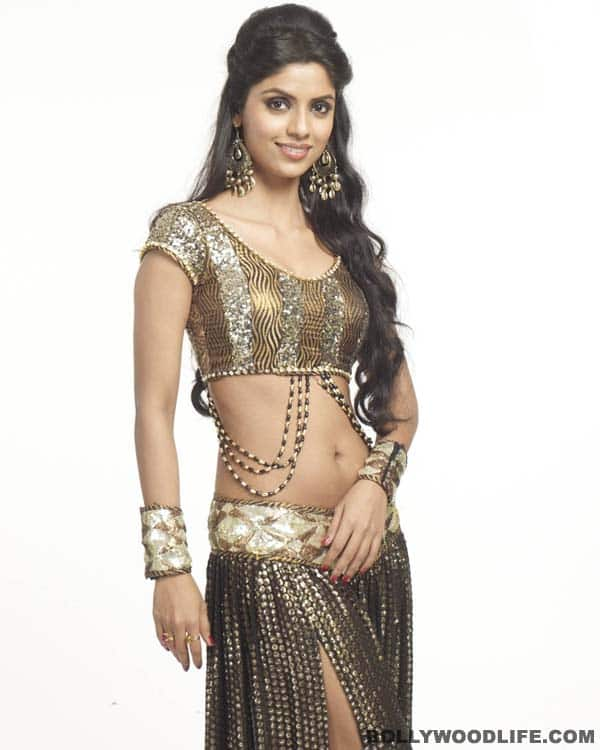 We have a feeling that the Bong babe might make an entry back into the Big Boss 6 house. Here's why…
Sayantani Ghosh surprised us with her no-holds-barred opinions after she was evicted from the Bigg Boss 6 house. Salman Khan pulled the babe's leg by saying that if she was even half as interesting inside the BB abode as she is in real life, perhaps she would had stayed a part of the show. Not just that, he played the lie-detector game with her. So this is what happened: Khan asked Ghosh if she saw herself back in house as a wild card participant? And the Bong babe obviously gave an enthusiastic nod. The lie-detector gave her the green signal and Salman uttered sahi jawab with an impish grin.
Now we are quite used to channel honchos deliberately beating around the bush. We won't be surprised if that whole lie-detector exercise was incorporated as a subtle hint to convey that Ms Ghosh might be back on the show. If our analysis became true in the near future, one thing's for sure – the Naaginn actor is pretty much prepared for her re-entry. At least, that's what it sounded like when she said: "All of them come across different kinds of people. No two people think alike. In these three weeks I handled everything very nicely and had no major issues with people. I am prepared to face life in a much better way now."
Now that the babe knows how to deal with her inmates, and has become much spicier than before, we are sure Sallu bhai wouldn't mind giving her another golden chance.