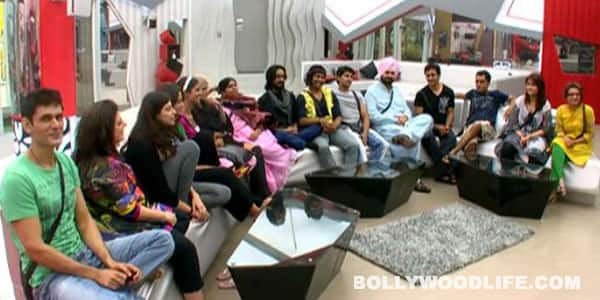 Yes, that's the deal! Pay Rs 2,000 to be on a Bigg Boss 6 bus which will take you on a ride to the location of the show in Lonavala
Are you a Bigg Boss 6 fan, dying to visit the house that brings an array of celebrities under one roof? Here's your ticket to visit the Bigg Boss 6 house and see the drama unfold right before your very eyes! Salman Khan, who is currently hosting the sensational reality show flagged off a Bigg Boss 6 bus, which will take people on a ride to the location of the show in Lonavala. Once there, you will be able to see live scenes from the house at the production control units set up there.
The tour will charge Rs.2,000 per person, and the amount collected through the tours, will be donated to bhai's NGO Being Human. "I am lucky that I get to see all this up-close. But those who watch it on TV, even they must be wanting to see these celebrities. Such people can come here and take a tour of the bus. Come and be a part of our show, experience what we are experiencing. Now, the whole ticket money and not just some part of it will go to the Being Human foundation," said Salman in an interview to a daily.
Now that sounds really exciting. But here is a small glitch. You are highly mistaken if you think that you can hop on this bus and will meet bhai on Bigg Boss' set in Lonavala. "People will not be misguided. Please don't be under the misconception that you would see me if you travel in this bus. But you will see many others," explained Salman.