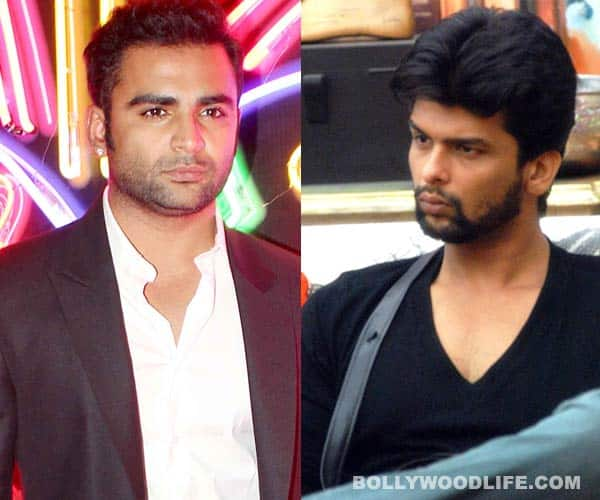 The TV actor who was recently evicted from Bigg Boss 7 might be in a little bit of a soup. He could soon be sued!
Kushal Tandon, who was evicted from Bigg Boss 7 yesterday in mid-week eliminations, might be in a legal trouble and have to appear in court very soon. It's not surprising, considering the way he has been behaving, but here is the story: remember the Sachiin Joshi episode? Jackpot actor Sachiin along with co-star Sunny Leone entered the Bigg Boss house recently to promote their film.
Sachiin happened to make a snide comment about Gauahar Khan and Kushal, which obviously didn't go down well with both of them. For those who joined in late, Sachiin told Kushal that he was a 'puppet' in Gauahar's hands. As soon as Sachiin left the house Kushal, who was fuming with anger, referred to the Azaan actor as 'dedh phutiya'. Yes, it means 'very short', but is nasty!
And now it looks like that comment has got Kushal in some trouble. Reportedly, Sachiin is planning to take legal action against the TV soap star. And the host of Bigg Boss 7 Salman Khan was also upset with Kushal, as he has misbehaved with a guest, which is a no-no in any book Salman may possibly read.
Well, all we can say is that someone's in big trouble…as if he needed more. Poor Kushal!