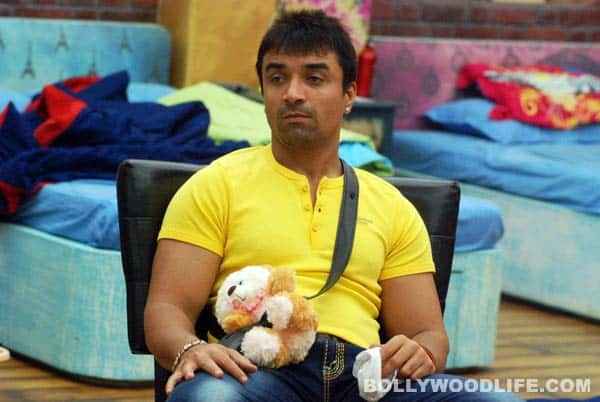 Ajaz has landed himself in a legal coup for his anti-Modi remarks. Read on to know more…
It won't be wrong to say that Bigg Boss 7 without any legal troubles is like a bird without wings. First it was Armaan Kohli who was arrested by the Lonavala Police for allegedly assaulting Sofia Hayat during her stay in the show, who decided to go ahead and file a police complaint.
Then it was the host Salman Khan who landed himself in a legal coup after a new FIR was filed against the Dabangg Khan and Colors channel, accusing him and the makers of hurting Muslim sentiments by using the concept of Jannat and Jahannum to divide the Bigg Boss 7 house. As if all this wasn't enough, a fresh police complaint has made it's way and this time the target is the most entertaining housemate of the glass walled house – Ajaz Khan. Yes, you got us right!
Mumbai police has registered a case Ajaz. But why? For his anti-Modi remarks. Mr Khan had used an abusive remark about Gujarat Chief Minsiter and BJP's Prime Ministerial candidate Narendra Modi while speaking to Gauahar Khan, Kushal Tandon, Armaan Kohli and Tanishaa Mukherji. His remark was deleted before the telecast but it made its way to YouTube. A group of BJP supporters staged a protest outside Bigg Boss house in Lonavala. That's not all, the workers even tried to force their way inside and engaged in a scuffle with policemen.
Well, after Armaan and Salman's legal woes, Ajaz's legal trouble doesn't come as a surprise to us. Does it peeps?