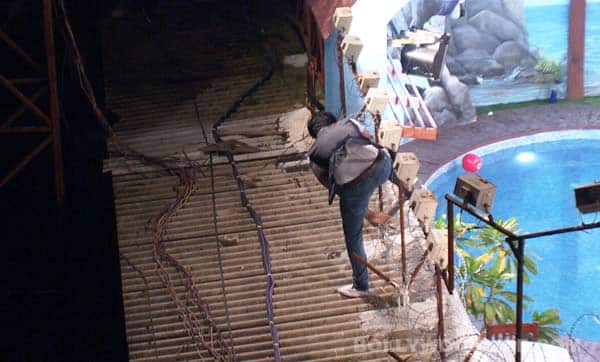 Kushal will be seen flouting some rules in today's episode of Bigg Boss 7
A very smart person once said that "Rules are meant to be broken" and Kushal Tandon seems to be taking this saying very seriously inside the Bigg Boss 7 house.
In today's episode of Bigg Boss 7, during the luxury budget task 'Bigg Box', select housemates will be made to survive in a small box while other housemates will have to instigate them to come out of the box. When Tanishaa will be sitting inside the box, Kushal will take it upon himself to try to irritate her. As a result of the constant pokes and jibes, Tanishaa will get infuriated and come out of the box while slightly pushing him. Kushal will not appreciate Tanishaa's attitude and will get upset with her act. She will repeatedly keep edging him on and mocking him. Soon, Kushal will lose his cool and call Tanishaa a flop actor and a black mark on her family considering she never succeeded in her filmi career. Choosing to ignore Kushal's comments, Tanishaa will choose to walk off.
But Kushal will be appalled by Tanishaa's arrogance and behaviour and will demand for some action to be taken against her. He will tell Bigg Boss that on failing to do so, he will not care about the rules of the show and will jump over the wall of the house and walk off. After waiting till midnight, when Kushal will not get an answer, he will pack his bags and climb up on the wall of the house with the aid of a few chairs by placing them one above the other. Gauahar and other housemates will try to stop him but in his anger, Kushal will choose to ignore them. Kushal's lady-love Gauahar will even burst into tears and plead him to come down, but to no avail. Even Bigg Boss will try to give him a warning but by this time, he will already crossed the boundary and will jump on to the outside world.
Kushal has surely invited a trouble after flouting the rules of the Bigg Boss house.