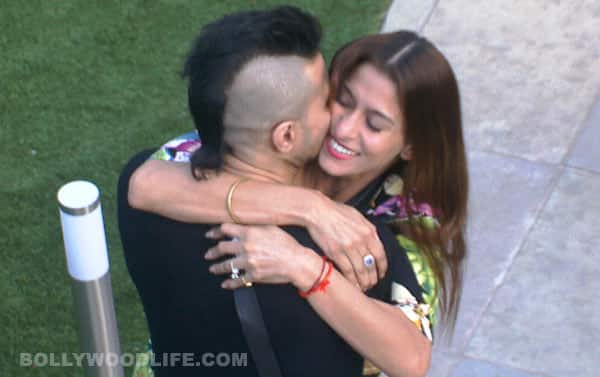 This week's swap will finally bring the jodi in the same section of the house
We still remember how Shilpa Agnihotri broke down on the premiere night of Bigg Boss 7 when she learnt that she and her husband Apurva Agnihotri will stay in the different sections of the house. Shilpa was sent to the Jannat section while Apurva was sent to Jahannum. After 18 days of judaai, the couple will finally be in the same section of the Bigg Boss house.
The swap this week threw the planning and plotting of the Jahannum and Jannat wasis into disarray. Bigg Boss asked Kamya Punjabi and Kushal Tandon to discuss the names of inmates that performed well and who did not live up to the mark for the tabadla. The hell-mates recommended Apurva's name as he was brave and sporty enough to chop his tresses and Elli's name for being a weak performer. On the heaven side, the contestants took Shilpa's name for being the best performer and Asif's name for the weakest performer.
After this, Bigg Boss announced the twist in the tabadla that left everyone baffled. Bigg Boss asked everyone, except Elli on the hell side and Shilpa on the heaven side, to pack their bags and get ready for the swap. Everyone on the hell side was happy over the decision, while everyone on the heaven side were unhappy. The only person who was happy on the heaven side was Shilpa, because she was finally going to be with her husband on the same side.
A few days back, Gauhar Khan was seen gossiping with Kushal, she claimed that Apurva had asked her not to send him to Shilpa Agnihotri as he did not want to be with her.
Now that the couple is together again, we will finally know if there is trouble brewing in their paradise.