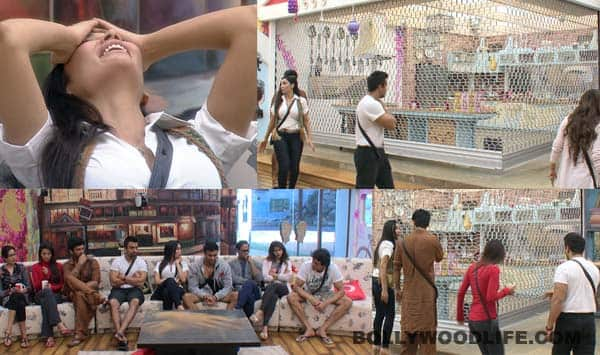 The lovebirds of the Bigg Boss 7 house seem to be creating problems for others
Every contestant who has ever been a part of Bigg Boss 7 is aware about the importance of adhering to the rules of the Bigg Boss house. However, even after knowing this, the housemates have time and again broken the rules in spite of receiving multiple warnings from Bigg Boss. After realising that warning and reminders were falling on deaf ears, in tonight's episode, Bigg Boss will decide to take some extreme measures and announce that as part of their punishment for breaking the rules, the kitchen will be closed for 24 hours. Bigg Boss will remind the contestants that they have been conversing in English even after the language has been forbidden. He will also point out that amongst the ones who have been found flouting the rules regularly include Tanishaa Mukherji and Armaan Kohli, and even Gauahar Khan and Kushal Tandon who speak to others in English after the lights are turned off and the mikes have been taken off. Bigg Boss also adds that the inmates have been discussing the nominations…something which is strictly against the rules of the game!
Bigg Boss will announce that while he has been very liberal and given the contestants and opportunities to mend their ways, the fact that they have not taken him seriously, has urged him to take the decision to keep the kitchen closed for 24 hours.
Well what can we say, jaisi karni, waisi bharni.