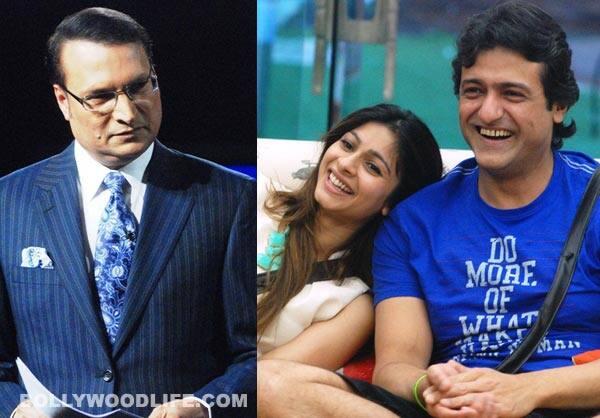 Popular TV journalist spills some beans about the relationship between Tanishaa and Armaan
Armaan Kohli and Tanishaa Mukherji's chemistry inside the Bigg Boss 7 house has been the talk of the nation. Bollywood's two forgotten actors were often seen kissing, cuddling and hugging each other. That's not all, the two also confessed about their feelings for each other in a rather indirect manner. While some said they both are faking their relationship for some TRPs, there were others who said their feelings for each other were real.
Well, looks like their love is indeed very real – at least according to the popular TV journalist Rajat Sharma. Rajat, who conducted a mock-trial of the housemates inside the glass walled house last week, said in an interview, "One can fake it for while. But when numerous cameras are watching you constantly, you are bound to show your true feelings. No, I don't think they're faking it." Rajat had visited the house as a part of a special task. He was seen grilling the contestants with his provocative questions.
Now that Rajat has claimed Armaan and Tanishaa's love is for real, will we see TanMan (that's what their fans call them) tying the knot very soon or will this relationship fail like every other relationship from Bigg Boss?