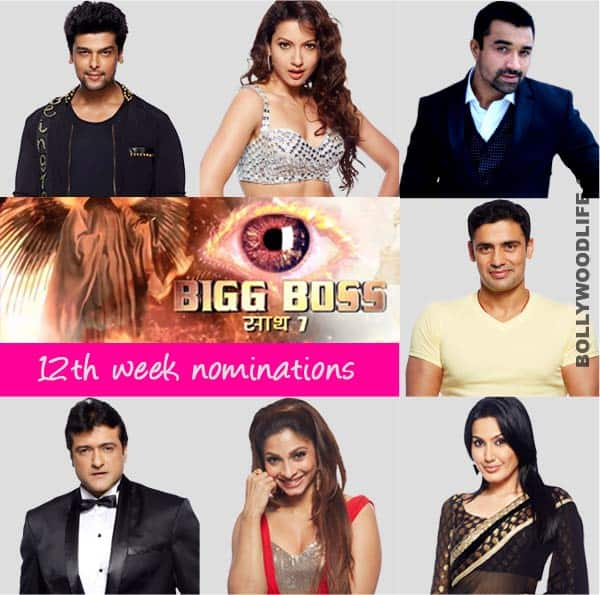 Seven out of eight housemates are in the danger zone this week
This week Bigg Boss saved all the housemates from the trouble of nominating each other and sent all the housemates except captain of the house Andy, in the danger zone. Why? Thanks to Kushal Tandon and Ajaz Khan. These two engaged in a conversation about strategically planning for nominations, which is against the rule of the Bigg Boss 7 house. Phir kya tha? As a repercussion of breaking the rule, Bigg Boss decided to punish not only the lawbreakers but also, other contestants who were not a part of the conversation and nominated all the housemates except Andy as he is the captain of the house.
It's just two weeks to go for the Bigg Boss 7 grand finale, but one contestant's journey will come to an end this week leaving him/her out of the game. So tell us who do you wish to see out the house this week? Who doesn't deserve to be the winner of Bigg Boss 7 – Ajaz Khan, Armaan Kohli, Sangram Singh, Kamya Punjabi, Kushal Tandon, Gauahar Khan or Tanishaa Mukherji. Vote now!