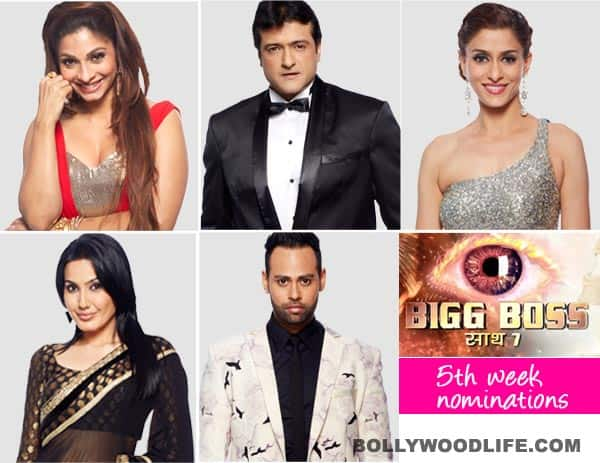 We would like to know who you wish to see out of the mad cap house
This week the nomination process inside the Bigg Boss 7 house took place without any major twists and turns. Armaan Kohli, Tanishaa Mukherji, Shilpa Agnihotri, Kamya Punjabi and VJ Andy are in the danger zone this week.
This is the second consecutive time that Armaan has been nominated. Bollywood's forgotten actor is known for his temper inside the glass walled ghar. Will he stay or will he leave?
Bollywood's yet another forgotten actor Tanishaa has been nominated for the very first time. Looks like housemates are not liking the growing 'bond' between her and Armaan. Salman Khan had recently warned the two lovebirds of 84 cameras inside the house. A source tells us that Tanishaa's brother-in-law Ajay Devgn who also happens to be a very good friend of Salman has asked him to get Tanishaa out of the house because her family is not comfortable seeing her getting close to Armaan.
Shilpa also has been nominated for the first time. She entered the Bigg Boss house with her husband Apurva Agnihotri, but will she leave the house alone?
Kamya is in the danger zone for the second time. She broke down a few days back and wanted to leave the house to meet her 4-year old daughter. Kamya had got divorced a month before entering the mad cap house. She asked all the housemates to nominate her so that she could go out of the house. Will the viewers let her go or not?
VJ Andy seems to have become the permanent member of the nominations club. Andy has been nominated four times, but all thanks to his fans, he has managed to stay in the house every time. Will his fans save him this time as well?