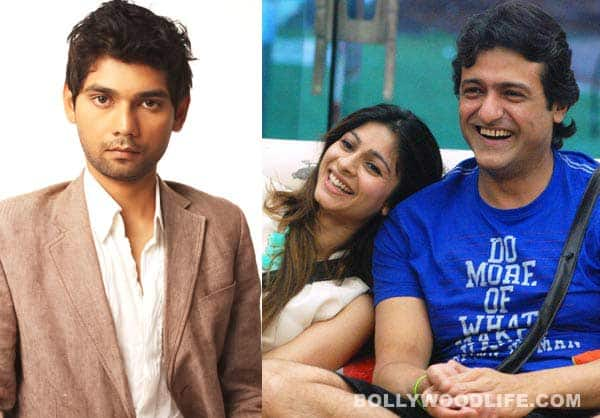 The nude yoga trainer has revealed some secrets about Armaan Kohli… have you heard them?
Nude yoga trainer and ex-Bigg Boss 7 contestant Vivek Mishra created quite a furore post his elimination, thanks to his controversially colourful statements. And now he strikes back again with more stunning secrets that most people would prefer to keep quiet, we know. Vivek has revealed that Armaan Kohli's love for Tanishaa Mukherji in Bigg Boss was fake and that the Bollywood's forgotten actor still is truly in love with his former girlfriend, Tanya Kapoor. Wait…there's more. According to Vivek, Armaan has even expressed his desire to have a baby with Tanya.
"When I was leaving the house, Armaan told me that Tanu (Tanya) ko bolna, I love her only. Yeh sab Tanishaa ke saath kuch serious nahin hai mera," Vivek told a leading daily in an interview. If you remember, Vivek was the one who first revealed Tanya and Armaan's live-in relationship while he was in the Bigg Boss 7 house.
Post his eviction, Vivek went on to reveal that lovebirds Gauahar Khan and Kushal Tandon were locked in the washroom for a good 18 minutes, where they supposedly got intimate. However, when we spoke to other eliminated contestants, they denied this. So is this another publicity stunt from Vivek Mishra, or is he really telling the truth this time? Well, we'll know soon, when Tanishaa is out of the house when the show ends. But wethinks that Vivek needs to watch it – remember Armaan's anger issues?