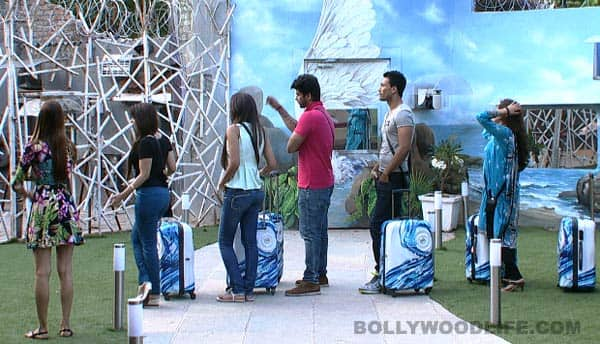 Day 18 was unlike any other day in the Bigg Boss house has an unexpected twist. It is the day of tabadla and the discussion regarding the swap has already begun with the contestants giving their point of view in their respective groups.
Bigg Boss calls Kamya Punjabi and Kushal Tandon into the confession room and asks them to discuss with their respective housemates  and come up with the names of the best and the worst performers in the luxury budget task. After much debate, the hell-mates unanimously decide on Apurva Agnihotri as the best performer and Elli Avram as the weakest performer. VJ Andy is unhappy with this decision as he was the highest scorer. On the heaven side there is difference in opinion in choosing the best performer and the weakest performer. They decide to do it on the basis of the points – Arman is named as the best performer as he scored the maximum points while Asif is named the weakest performer. Asif is unhappy and feels it unfair selection process. Bigg Boss  ask for the final names of the best and the worst performers Kushal  selects Shilpa Agnihotri as the best performer and Asif as the weak performer. However, Bigg Boss has a big surprise for the hell-mates everyone except Elli  is allowed to pack their bags and move to the heaven side and on the heaven side everyone except Shilpa is moved to hell.
When the hell-mates walk on to the heaven side Shilpa welcomes her husband Apurva with a tight hug and tears of joy. Soon she takes everyone for a short tour of the house. After the swap, Bigg Boss announces Tanisha to step down as the captain of the house and a new captain will now be appointed for the new hell-mates. Celebrations galore are on the heaven side – ex-hellmates Apurva, Sangram, Andy and Pratyusha take a dip in the swimming pool. As the day comes to an end, Shilpa and Kamya cook some delicious pakodas and chai for the new heaven waasis.