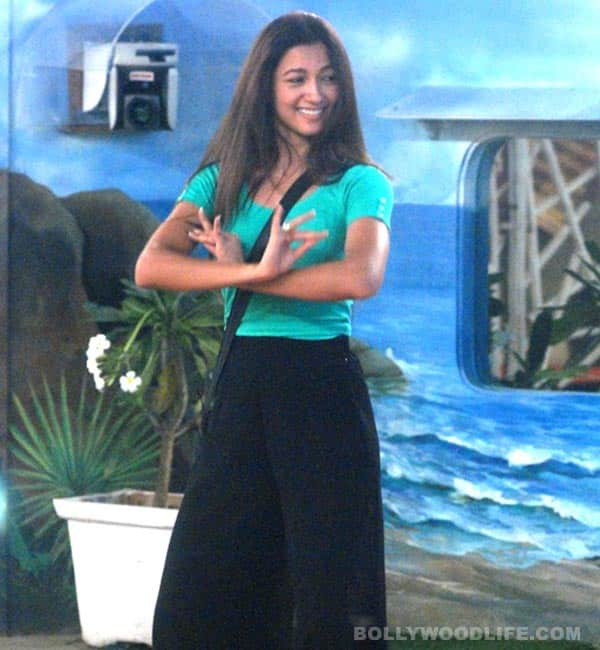 With every passing day, the Bigg Boss house is getting divided
Gauhar Khan and Kushal Tandon's romance is untouched by the growing differences between the Jannat and Jahannum inmates. VJ Andy is upset with Armaan Kohli for the allegations the later had made and decides to teach him a lesson. On the other hand Armaan's hatred for Shilpa and Apurva Agnihotri is increasing with every passing day and Tanishaa Mukerji adds fuel to his growing dislike for the couple. Tanishaa also advices Armaan to avoid talking to the hell mates. Armaan believes Shilpa is double faced and feels she's trying to create a rift between everybody in the house. On the Jahannum side too their feelings are reciprocated, Shilpa labels Tanisha a silent player and calls her a backstabber. Shilpa and Sangram Singh poke fun at Pratyusha Banerjee, Kamya Punjabi and Tanisha and imitate and mock them.
Bigg Boss makes an announcement to chose the new captain amongst the heaven-mates. Hell-mates are asked to vote in an open forum while the heaven mates were not allowed to participate in the vote process. Gauhar emerges as the clear winner and is declared as the captain. Tanishaa and Prayusha are not pleased with the results.
Shilpa and Gauhar chat about how Tanisha is trying to instigate people against her and Apurva and confesses that she is enjoying her stay in hell because of good company. Armaan is unhappy with Asif's cleaning skills, he feels that Asif is lazy and even asks to stop working halfheartedly.The hell mates have a light moment as they tease Sangram for singing Celine Dion's song My heart will go on in Punjabi style.  Bigg Boss next task for Jahannum and Jannatwasis is to showcase their dancing skills. According to the task, two members from Jannat and Jahannum had to run towards a dance floor placed in the garden area every time a song would play. The hell mates decide to work on their dance steps and practice some crazy dance moves. Gauhar's turns out to be the best performer on the show, she performs a belly dance.
Just "good friends" Arman-Tanisha too have a tiff, as Armaan is upset with Tanisha for making fun of him over his age in front of everybody. He even asks her to draw a line and not get influenced by others. Will Tanishaa-Armaan fall apart? Well, in the Bigg Boss house anything is possible, na?