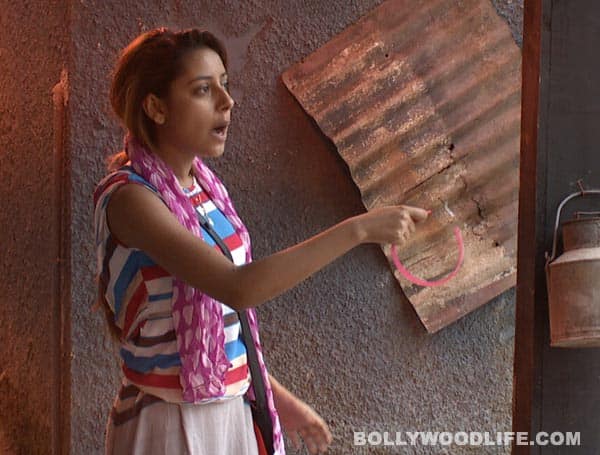 Day 4 of the Bigg Boss house saw a cat fight and a swap between heaven and hell
Day 4 at the Bigg Boss 7 house witnessed two daily soap queens Ratan Rajput and Pratyusha Banerjee getting into a cat fight on relationships. After Ratan taunts Pratyusha on her failed relationship, these two get into a war of words. And other housemates started shouting FIGHT FIGHT FIGHT. Ha Ha. Kidding. Though we don't know about the other housemates, but we were really wishing that this war of words should have turned into a wrestling match. But we were disappointed. Well, we are nearly there. We have to just wait for few more days and we will soon see the housemates tearing each other apart like anything.
As the show continued, we also witnessed the first swap between heaven and hell. Gauhar who was a part of the heaven was moved to hell and Armaan was welcomed in heaven with a tikka and garland. But while the swaps were happening, attention seeking VJ Andy started crying as Gauhar was moving to hell. We also saw Sangram Singh shedding some tears while Gauhar was leaving. Well, Andy and Sangram, Gauhar was just being moved from one section of the house to the other. Save these tears for her elimination.
Anyway, these were the only interesting things that happened on day 4 at the Bigg Boss house. Rest of the things like Apurva and Shilpa going all lovey dovey with each other and Kamya Punjabi and Kushal Tandon making a game plan for their survival have been witnessed since day 1 of the show.