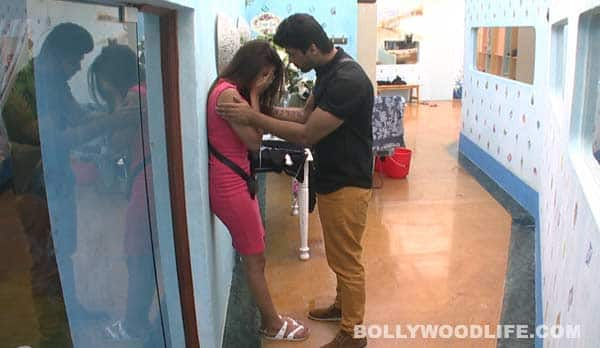 The fight between these two ladies has intensified and some tear shedding and consoling was seen in the Bigg Boss house
Kamya Punjabi and Gauhar Khan have been fighting in Bigg Boss 7 for quite some time now. The whole issue started when Gauhar named Kushal and herself when Bigg Boss asked her for two names who deserved to go to the heaven side. Kamya had differed on Gauhar's decision and voiced her disagreement in front of Salman Khan during the weekend. Kamya was unhappy with Gauhar's decision and said that it was Apurva (Agnihotri) who deserved to go on the heaven side.
In today's episode, the catfight between the two will reach a new level. Today when Gauhar will make tea for everyone in the house, Kamya will indirectly taunt Gauhar and tell Shilpa (Agnihotri) that she would prefer taking tea from Shilpa instead. Kamya's ignorance and indifference will bother her. After Gauhar comes to know about this, she won't be able to control her tears and will be seen crying in the bathroom. Kushal (Tandon), her constant "support" in the house will console her and try to lighten her mood.
These two ladies are surely adding some tadka to the show which we like. Do you second our thoughts?