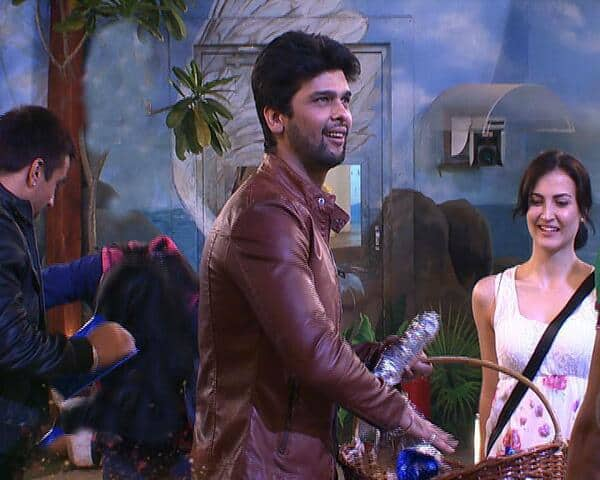 Kushal is finally back inside the Bigg Boss 7 house. But does he deserve to be there? Tell us…
It has finally happened. Kushal Tandon who was dismissed from the Bigg Boss 7 house late October for his allegedly violent behavior against VJ Andy, is back in the house after a huge demand from his fans.
It all began when during a task, VJ Andy found it A-1 cool to prance around in, and display his best friend's (Gauahar Khan) lingerie to a group of people inside the house. This indecent show by Andy didn't go down too well with Gauahar's burly besotted boyfriend – Kushal who held Andy by the scuff of his neck following which Kushal was dismissed from the glass walled house on the grounds of physical violence. Gauahar also opted to walk out with him, but on the very next day she returned to the house as she was reportedly asked to pay a penalty of Rs 50 lakh to the channel if she chose to leave the show.
After Kushal's exit, a lot of fans were disappointed and were demanding his comeback to the show. To an extent that huge number of people signed online petitions for his comeback.
Now that Kushal is back in the Bigg Boss 7 house, do you think he deserved to comeback even after breaking the rules of the house or do you think Andy was wrong and Kushal was just supporting his friend? Tell your views in the comments section.