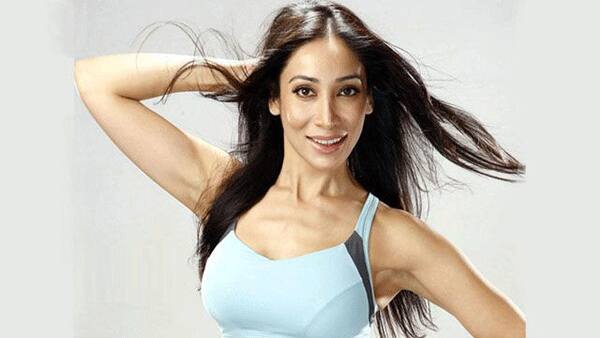 Sofia is the latest contestant to have been eliminated from Bigg Boss 7
Sofia Hayat had grabbed the headlines right before she entered the Bigg Boss 7 house, thanks to her controversially colourful statements. A British singer with an abusive past, Sofia first made her entry into the caravan as a wild card entry and stayed with VJ Andy for a brief time, before entering the main house. Soon after her arrival, Sofia was seen instigating an ugly fight between various housemates which led to tempers flaring and a tirade of expletives in the glass walled house.
She was seen instigating a fight between Sangram Singh and Armaan Kohli during the Rajneeti task where she revealed that Sangram had spoken ill about Armaan. She then got into a panga with Ajaz Khan, when she called him chor during the same task. In the commando task too she called him namard for not carrying out his punishment. But as we know Ajaz is not from someone who would just take such jibes, right? He gave it back to her after which Sofia started weeping.
Sofia even had a problem with the seedhi saadhi Elli Avram, and called her a hypocrite. When Gauahar Khan confronted Sangram for lying, Sofia got in between the two and called Gauhar a liar instead. In the chor-police task, Tanishaa Mukherji and Sofia got into a verbal spat when the singer pointed out that Tanishaa acted partial towards Armaan. Her latest target in the mad cap house was the angry man Armaan as both of them were seen getting into an ugly war of words for multiple times since past 3-4 days. So basically, Sofia had a problem with each and every contestant in the Bigg Boss house.
Post her fight with Armaan, Sofia was very depressed and wanted to go out of the house. She even spoke to Bigg Boss about her wish, but Bigg Boss told her to stay till Saturday as she was already nominated this week. Also Bigg Boss had a surprise party planned for her, since it was her birthday yesterday.
Though she celebrated her birthday yesterday, she got a birthday gift today. Bigg Boss gave her a birthday gift to Sofia by granting her wish of getting out of the house. Yes, Sofia is the latest contestant to have been eliminated from Bigg Boss 7. And now that she is out of the house, we would like to wish her all the best for her future endeavours.