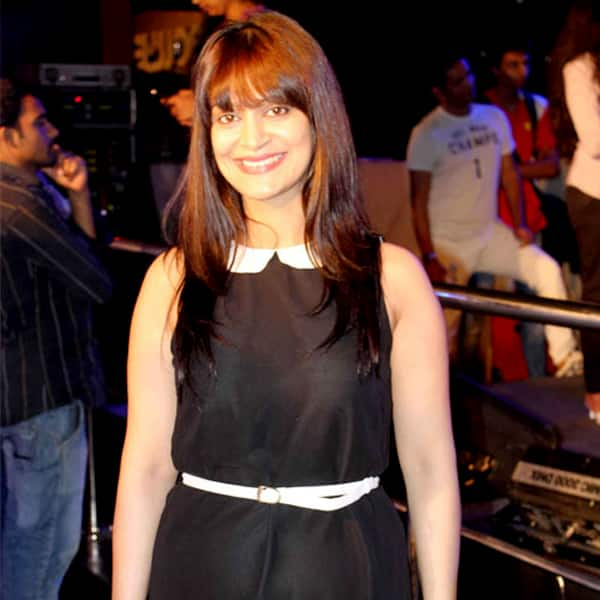 After spending 2 weeks inside the glass walled house, Candy is the latest contestant to have been eliminated from Bigg Boss 7. We caught up with her and here is what she has to say…
Candy Brar (ex-flame of Kushal Tandon) was brought into the Bigg Boss 7 house to add some zing to Kushal and Gauahar Khan's love story. But unfortunately, before she entered the house, the infamous Kushal- VJ Andy tamashaa took place following which Tandon was dismissed from the glass walled house.
Candy has been eliminated from the show this week. We caught up with her to get our dose of inside gossip from the Bigg Boss 7 house and here is what she has to say…
How was your experience inside the Bigg Boss house?
Experience was very nice. I made some really good friends but there is so much of negativity that has developed inside the house which makes it really difficult to stay there. From past two three days, I had been wanting to leave the house very desperately and now that I am out, I am really very happy.
But did you expect to come out of the house this soon?
Of course I was expecting to be evicted this week. See I am not a person who want to get into fights and give the content for the show and I am not a on camera face. I am not someone who has a huge fan following. So a person like me, needs a lot of time to connect to the masses. If I would have been inside the house from the very beginning, it obviously would have been really different. So maybe that's the reason I was evicted.
What was your motive behind accepting Bigg Boss?
All thanks to Vivek (Mishra). He took my name in a argument with Kushal (Tandon) and many people outside began to ask me several questions. Also Vivek had made some personal remarks against me on national television, so I entered the house to clear my name and keep my point. But unfortunately, both Kushal and Vivek had left the show by the time I entered the house.
Do you think Bigg Boss would have been more fun for you if Kushal was there inside the house?
It's nothing like that yaar. We have been good friends. I don't know why this thing was blown out of proportion. He knows my family and I know his family. We are not the best of buddies anymore but yes we are still sort of 'good friends'.
How was your equation with Gauahar? How is she as a person according to you?
She has been very good to me at least. I don't know about others.
There were rumours that makers of Bigg Boss are calling Kushal back into the house but he has said that he will come back only if you leave the house. Do you think that's the reason behind your eviction?
(Laughs…for thirty two seconds to be specific) I don't think it's like that. Its just that I got very loss votes from the public and I was evicted.
It was quite evident that romance was in the air between Kushal and Gauahar. Do you think their relationship will last even outside the house?
I really would not like to comment on this. It's their life and I want to stay away.
If you would have been in Gauahar's place, will you have returned to the house?
I really wouldn't have come back. She took a stand and she should have stick to her stand.
If you were given the power to eliminate one person from the house right now then who would it be?
It has to be Ajaz (Khan) because he is playing very dirty inside the house.
Who according to you are the most bitchy people inside the Bigg Boss house?
Ummm. From what I have noticed Kamya and Gauahar are always gossiping. They sit in one corner and bitch about people for hours which is not good. So both of them are the bitches of the house. They shouldn't discuss so much.
Who are your favorite people inside the house?
Armaan (Kohli) and Tanishaa Mukherji). I have known Armaan for almost 10 years now. He was one of my first friends when I came to Bombay. I know he is short tempered but he is really a good hearted person. And Tanishaa is a very balanced person. She is a very sweet girl. She is one of the best people in the house.