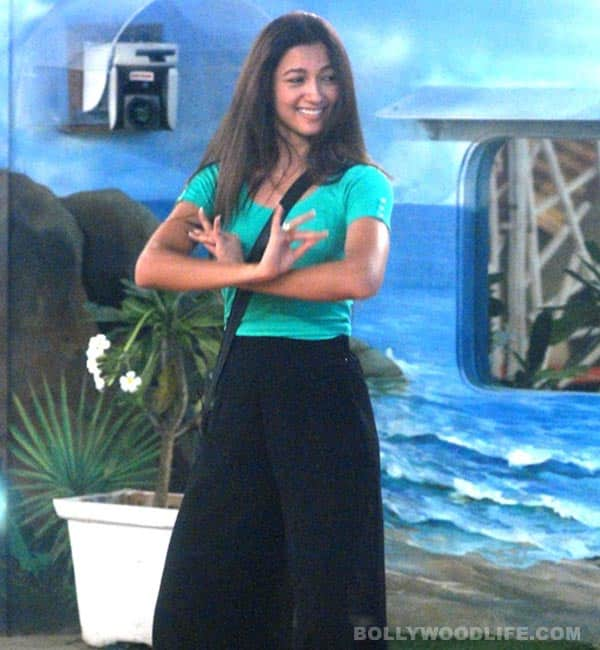 Gauahar who walked out of the Bigg Boss 7 house with Kushal has returned but on certain conditions. Read on to find out more…
Kushal Tandon attacks VJ Andy after the latter makes personal remarks on former's lady love Gauahar Khan. Bigg Boss announces that Kushal has been dismissed from the house on the grounds of physically attacking a housemate. Gauahar like a true lover opts to walk out of the house with Kushal. The two lovebirds are booked in a hotel near Bigg Boss house in Lonavala. Gauahar's mom meets her daughter and persuades her to not lose a chance simply because her friend Kushal is denied one. All this was a brief summary of the on-and-off screen drama that took place in last two days of Bigg Boss 7.
And now it looks like the drama has come to an end. After a lot of convincing from her mum, Gauahar who walked out of the mad cap house with Kushal is back in the house. But, conditions apply. If the rumours are anything to go by, then Gauhar has returned only on one condition – Kushal will be taken back into the show within two days. But we have also heard that the host of the show Salman Khan has opposed the idea of getting Kushal back on the show.
Now, this makes us wonder if the small screen's pin-up boy will return to the glass walled ghar or no? If, he does not, then will Gauahar leave the house again? Looks like the drama has not come to an end yet.