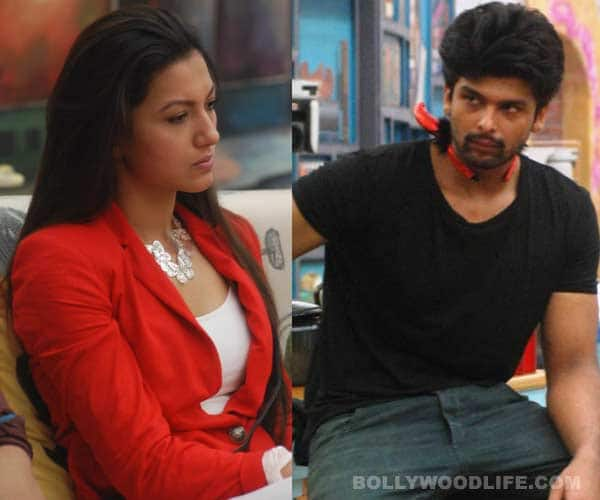 Gauahar is still hopeful that Kushal will enter the house again
Since the day Gauahar Khan has re-entered the Bigg Boss 7 house, she has been waiting for her 'good friend' Kushal Tandon to come back after his abrupt dismissal from the house. But the clock seems to be endlessly ticking away and the wait doesn't seem to end for her. After Salman Khan raised the topic about Kushal's return and asked for everybody's opinion, Gauahar has been expecting his return and was found staying aloof most of the time.
In today's episode of Bigg Boss 7, she will find solace in Heaven – the dog, and will share her feelings with him. However, she wouldn't be able to hold back her tears while talking to him. She will be seen staring at the door with the hope that Kushal would enter sometime soon. There have been several instances where Gauahar was found sobbing out of depression but none of the housemates seemed to have noticed. To add to her problems, Elli, who has been quite close to her since the beginning, will decide to nominate her by using her special power. This will not go down well with Gauahar who had always trusted Elli and did stand up for her when she was in trouble.
With things not going the way she would expect, will Gauahar she able to survive in the Bigg Boss House? Only time will tell…