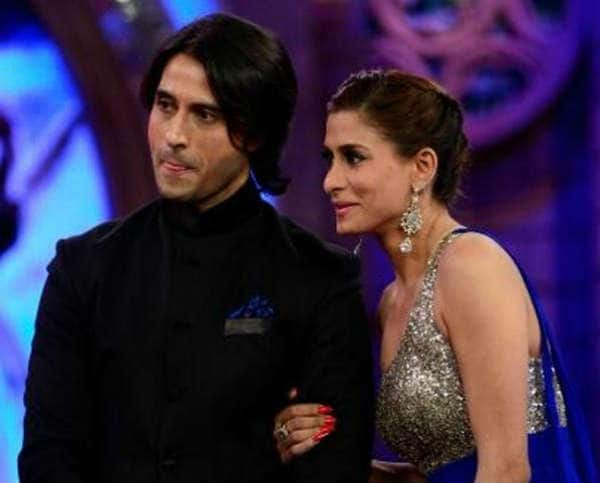 We are on the sets of Bigg Boss 7 in Lonavala where we caught up with evicted contestants and hubby-wifey. Here is what they had to say…
Finally the D-day has arrived. Yes, it's Bigg Boss 7 Grand Finale today and we are on the sets as various evicted contestants are dropping in. We caught up with the real life couple Shilpa and Apurva Agnihotri who had stayed in the Bigg Boss 7 house together and asked who according to them deserves to win the seventh season of the high voltage reality show. While Apurva said he wants Gauahar to win as she has been the most non-controversial person on the show, Shilpa on the other hand said anyone except Ajaz should win. But why not Ajaz, we asked. "Ajaz is a wild card entry and he came in 45 days later. So, if he wins the show, it would be really unfair for Sangram, Gauahar and Tanishaa who have been there from the start to end", she said.
Apurva like always was quiet and shy, so we asked Shilpa that whose eviction came as a shock to her and she was quick to reply, "Andy's eviction was a shocker for me. I really wanted him to win the show"
Anyway, Sangram, Gauahar, Tanishaa and Ajaz are battling it out to win the coveted title.Will Apurva's wish come true? Only time will tell and we will too.