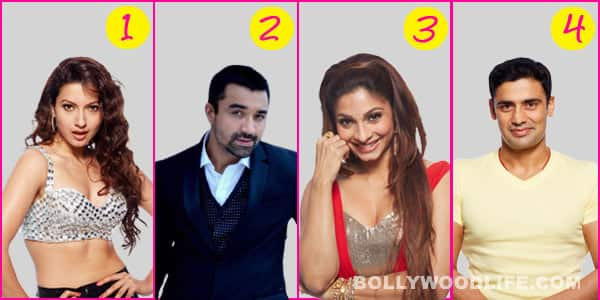 The model-actor has emerged as the winner in a recent poll conducted by BollywoodLife
BollywoodLife and Bigg Boss 7 fans have given their verdict – Gauahar Khan deserves to win the seventh season of the high voltage reality show. Yes, you got that right! Gauahar has won the poll conducted by BollywoodLife by bagging 38 percent votes. BollywoodLife received 16,547 votes, of which 6,316 were won by Gauahar alone. Initially there was tough competition between Gauahar and Tanishaa, but later it was between Ajaz and Gauahar. Yes, the second position has been claimed by Ajaz, with 5,258 votes (32 percent). The third place is Tanishaa's, with only 2,939 votes (18 percent).
It was surprising to see Sangram Singh at the bottom, considering the fact that he has played a very honest and fair game. But the pehelvaan never took a stand for anyone in the house right through his journey on Bigg Boss 7 – this could be the reason for his getting fewer votes. The international wrestler bagged 1,297 votes, which is about 8 percent only. Following Sangram is his best friend VJ Andy. The dude had a campaign going in the house wherein he appealed to the masses to vote for him. That helped him to a certain extent, but not enough – he was evicted from Bigg Boss 7 last night. The same result was seen on our poll, where Andy bagged the least number of votes, only 732, to be precise.
The Bigg Boss 7 Grand Finale is just three days away and we don't know who will emerge as the winner this season, but we would like to congratulate Gauahar Khan on winning the BollywoodLife poll.