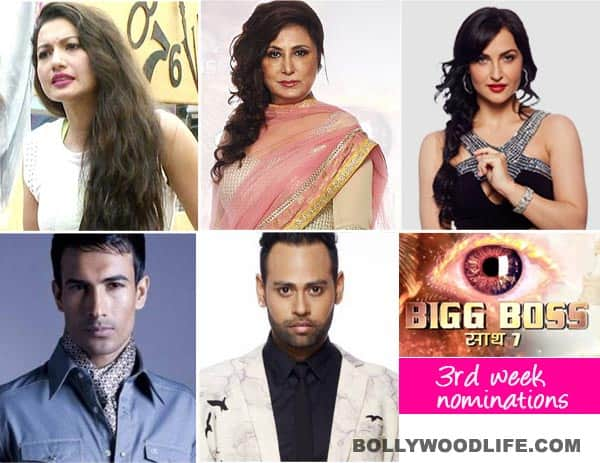 It's a constant battle to determine who is more popular every week
Bigg Boss 7 witnessed a very different round of nominations yesterday. Bigg Boss told everyone that this week no one is safe except the captain, Tanishaa Mukerji. He then asked everyone to pick two people they'd like to save from eliminations.
According to what we've been seeing, Armaan Kohli has a temper issue and ideally should have not received any votes, but the actor got the maximum votes. When we saw the episodes, we knew that Kamya Punjabi, Pratyusha Banerjee, Gauhar Khan and Kushal Tandon would definitely get nominated this week. However, nothing ever works as predicted in the controversial house.
Everyone tried to save their best friend in the house; while some got picked others were left in a lurch. This week the nominated contestants include Gauhar, Anita Advani, Asif Azim, and VJ Andy.
Now Andy was nominated by Rajat Rawail before he left the house, special rights given by Bigg Boss. Gauhar was confident initially that the three people who call her best friend – Kushal, Andy and Sangram Singh would save her, but she was mistaken. Of course the damsel in distress voiced out her opinion and discontent to them – guess it was a little too late.
Asif, the latest wildcard entry didn't get any votes 'coz he doesn't belong to any group and hasn't made friends in the house yet… Awww poor guy! Elli Avram got one vote from Sangram.
Anita got one vote from Asif and when the results were announced, Armaan loudly claimed that he voted for Ms Advani. So the housemates know that someone is lying. But will they find out who? Guess, no!
Vote and tell us who do you think will be eliminated from Bigg Boss this week.