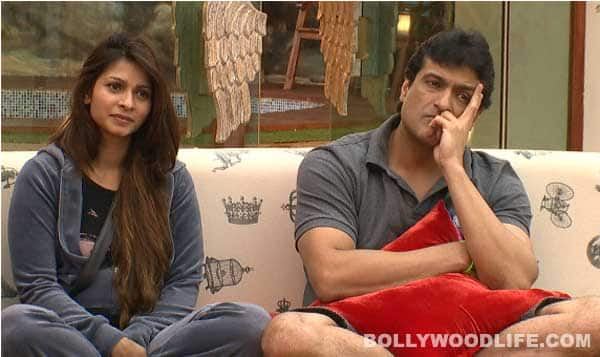 Well, it certainly seems so from the latest goss coming all the way from the alleys of the Bigg Boss house
Armaan Kohli and Tanishaa Mukherji's blazing romance inside the Bigg Boss 7 house has become the talk of the nation. But their romantic equation seems to be troublesome for other inmates.
And now we have heard that the growing closeness between these two lovebirds of the house has also affected a certain Tanya Singh
So who is Tanya Singh, you ask? Reportedly, Armaan has been dating Tanya for quite some time and the two were allegedly living together before Armaaan entered Bigg Boss 7. Wait, there is some more. The two of them even took their relationship to a next level and got engaged. "Tanya knows Armaan's family and stays with them. While there is nothing official about their relationship, the two have exchanged commitment rings." says a source. Woah. This is some news, isn't it?
How did this Tanya Singh chapter come out open in public? Courtesy, the latest wild card entry in Bigg Boss 7, Vivek Mishra. The naked yoga trainer was seen spilling this secret out while he was talking to some housemates. However Armaan neither denied nor accepted about his relationship with Tanya.
So if Armaan is already engaged to a certain Tanya, is he using Tanishaa to add some zing to the show? Or is he seriously in love with Tanishaa and will ditch his fiancé for her? Only time will tell.