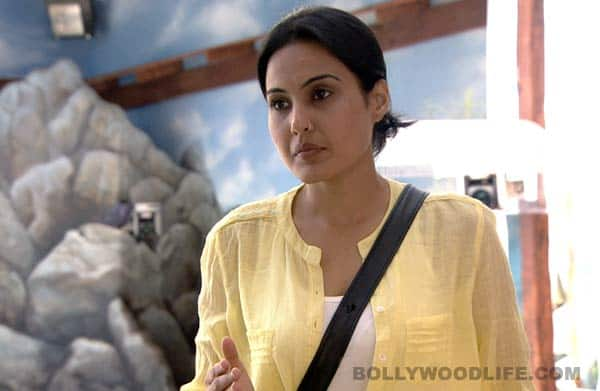 Every passing hour, equations have been changing in the glass walled house
Kamya Punjabi is one contestant in the Bigg Boss 7 house who has believed in fair play, be it for a task or otherwise. But with Bigg Boss 7  inching closer towards its finale, Kamya seems to have come up with a new game strategy to secure her position in the finale. We have seen that ever since Kamya has become friends with Gauahar Khan, she has stood by her.
However things between these two ladies are going to change in tonight's episode of Bigg Boss 7. While the luxury budget task came to an end yesterday, Bigg Boss will ask the housemates to unanimously decide upon two names who have been the weak performers in the task. While Gauahar, Kushal Tandon, Ajaz Khan and Sofia Hayat will sit down to discuss the appropriate names, Kamya will not participate in the discussion and will voice her opinion later. After the names are called out in front of Bigg Boss, Kamya will go to Armaan Kohli and Tanishaa Mukherji and tell them that she will never fall prey to any manipulations and will always support what is right. She might be close to Gauahar and Ajaz in the house but that will not take away her integrity and she can never be compelled to take a wrong decision.
Upon hearing this, Armaan and Tanishaa will praise Kamya endlessly and also compliment her for being fair. When Gauahar will find out about Kamya's conversation with Armaan, she will start ignoring Kamya.
This makes us wonder, is Kamya playing games to win the hearts of all the contestants or will she apologise to Gauahar and stay true to their friendship? Let's wait and watch!