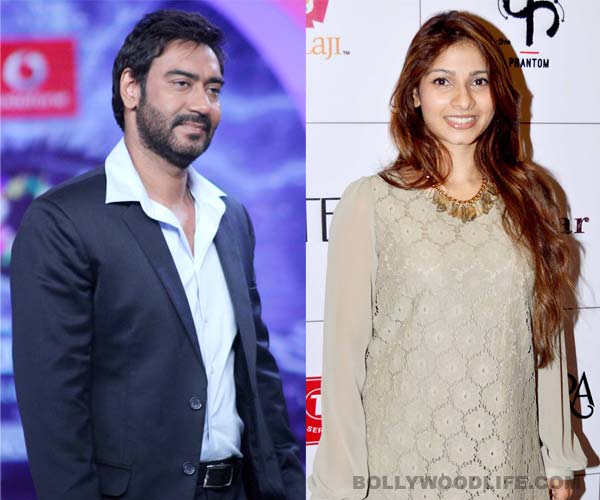 Looks like the creators of Bigg Boss 7 have decided to go against Ajay when it comes to Tanishaa's elimination from the show
The media circuit was abuzz with reports about Ajay Devgn threatening Viacom 18 (makers of Bigg Boss 7) to get sister-in-law Tanishaa Mukherji out of the glass walled house, given her growing closeness towards Armaan Kohli. Tanishaa's proximity with Armaan has irked Tanishaa's mother Tanuja and Kajol so much that they have refrained from getting in touch with her till now.
Since there were no eliminations in the previous week, the makers were confused on Tanishaa's elimination. Reportedly, a high level meeting was conducted at Viacom 18's office to handle the entire situation.
However, instead of eliminating Tanishaa, the show's creators added a twist and created a hoax elimination for Armaan, which appeared a desperate attempt to separate the lovebirds. The makers thought that Armaan's elimination was the only viable option of keeping the actor and Tanishaa away from each other, though the situation was only a temporary solution. Armaaan made a comeback in the mad cap house yesterday bringing a big smile to Tanishaa's face.
From what we had heard, the plan was to get Tanishaa nominated and eliminate her on the coming Saturday. But it looks like the makers decided to go against Ajay Devgn and keep Tanishaa Mukherji in the house. Why do we say, you ask? The nomination process took place inside the house in yesterday's episode and we were expecting Tanishaa to be in the danger zone. But that didn't happen. Yes, Tanishaa is not in the danger zone this week. So there is no point of her elimination, not at least this week.
This makes us wonder that whether all those reports about Ajay Devgn threatening the makers were fake or did the makers have decided to go against Ajay and keep his sister-in-law in the house?