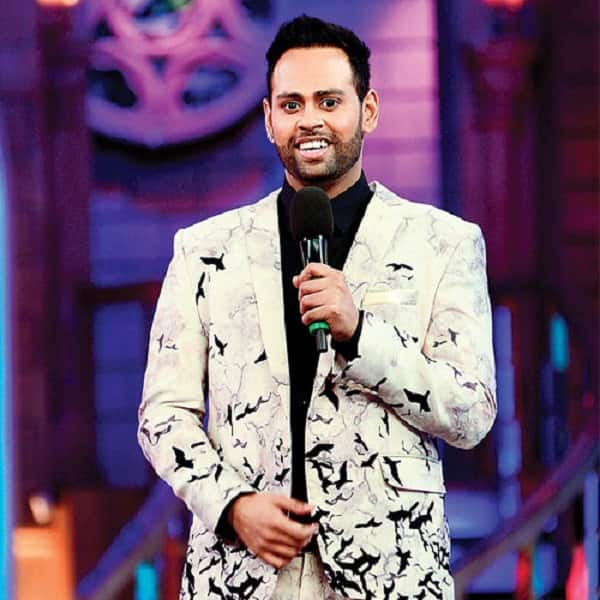 Andy who got evicted yesterday from BB7, was expecting to be in the second or third place if not the winner
Andy, who got eliminated as a part of the mid-week elimination of Bigg Boss 7 confesses that though he was never gunning to win, he thought he "will win the silver or bronze medal." In fact, his elimination will come as a shock to his fans as he was among the top contenders to win the title.
"Even I did not know that I had so many well-wishers. Inside the house, you have no clue what's happening outside," says Andy overwhelmed by the support for him. He, however, credits host Salman Khan as his biggest support. "If not for him and his valuable advice, I would have gone mad in the house. I used to look forward to Saturdays when I could speak to him," says Andy, who had an eventful journey in the house.
First, he had a huge fight with Armaan Kohli, where the two ended up hurting each other with their offensive barbs and later a scuffle with Kushal Tandon ended with the latter ousted. "Yes, Armaan and I said a lot of painful things to each other but as I said Salman advised me and made things all right. As for Kushal, it was completely unexpected. Both of us had a great rapport initially but once he got involved with Gauahar he went in a different way," points out Andy.
Ask him if he regrets the incident (he gave out intimate details of Gauahar and Pratyusha Banerjee's lingerie) that led to the fight with Kushal and Andy accepts that "it was not the right platform to do that". He, however, clarifies that he and Gauahar have known each other for seven years and being a stylist he has discussed about lingerie and body parts with her in the house several times. "At that point, I thought it was a light-hearted comment, but when I realised that I had stepped out of range, I stopped. Kushal's reaction took me by surprise because it was not immediate. I made the comments in the morning and he manhandled me in the evening, which was unneccesary," he points out. He is bewildered at the relationship between Kushal and Gauahar. "I am nobody to judge, but I find Kushal immature in a lot of ways. He needs to grow up.
On the other hand, since I have known Gauahar and the kind of person she is, I don't understand their relationship or them being together," says Andy. He, however, sees a strong connection between Tanishaa and Armaan and hopes Tanishaa will win. "Tanishaa and me were the jallad jodi and in the last three weeks, we started bonding again.
She has been through a lot like me, so I want her to win," says Andy. His other deep friendship with Sangram Singh saw some cracks after Rajat Sharma came into the house and showed the clip when Kushal was taking on Andy. "I was shocked to see Sangram just standing there not doing anything to help me. Later, I felt he must have had his own reasons for it," he observes.
Though they seemed to have made up, Andy left the house after a spat with him! And yet, if not Tanishaa, Andy would love Sangram to win.
Text and Image courtesy: DNA