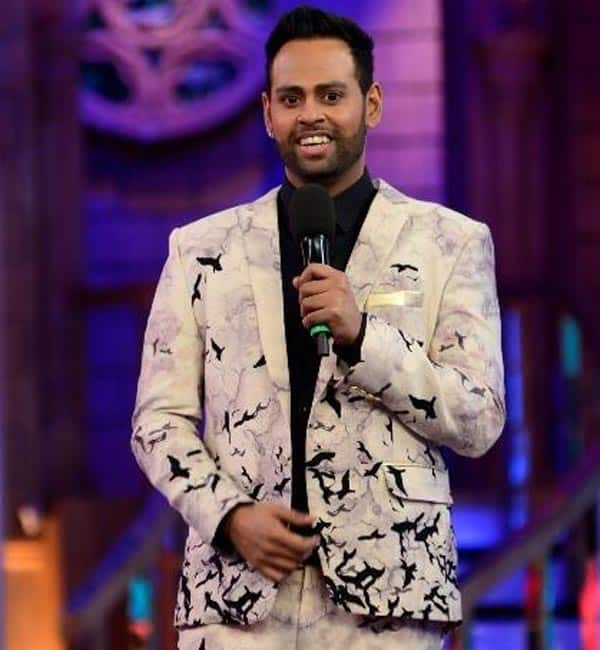 The video jockey (VJ), who has entered the controversial house, says he will try his best to be himself on the show
"I am kind of a crazy personality already. I will not try and be anything I am not. The audience is intelligent, they can see what is fake and what is not. I want to be genuine on the show," said VJ Andy.
Andy also says that he loves meeting strangers and making new friends. "I love meeting strangers. I love talking to new people and making friends," he said.
The 33-year-old has hosted a dating reality show Dare2Date before this and said that being the subject of so many cameras at the Bigg Boss house will be a different experience. "This will be a different side of the camera for me as I have always been a host but now I am a contestant. A lot of people, fans, well wishers and all, were asking me why I was not doing Bigg Boss. I had never even thought about coming on the show earlier," he said.
Andy also added that he will try to live in the moment. "Living in the moment is important. I don't strategise. As long as I can be happy every day, that should be good enough. I don't like a lot of arguing and havoc. I do have a dangerous temper myself. My temperature explodes but after ten minutes, I am fine. I hope that behaviour will be well received," he said.
Other contestants who have joined Andy in the house on Sunday, include Pratyusha Banerjee, Kushal Tandon, Gauhar Khan, Apoorva Agnihotri and wife Shilpa Agnihotri, Tanishaa Mukerji , Ratan Rajput, Kamya Punjabi, Rajat Ravail, Hazel Keech, Armaan Kohli, Anita Advani, Sangram Singh and Eli Evram.