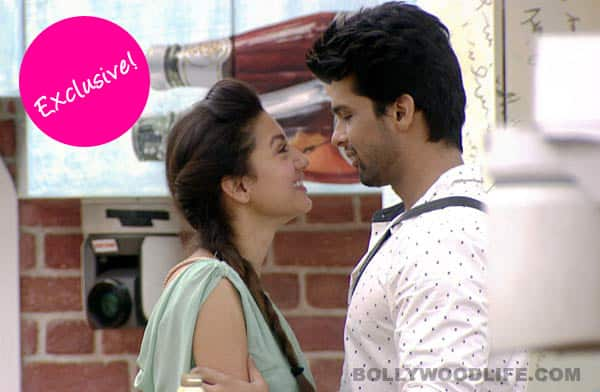 The TV actor talks about his second innings in the Bigg Boss 7 house in a candid conversation…
Kushal Tandon was evicted from Bigg Boss 7 in a mid-week eviction two days ago. This is not the first time that the TV actor has been barred from the house. Last month, he was dismissed from the show after a display of aggression towards co-contestant VJ Andy. However, by huge public demand, the makers of the show had to call him back.
We caught up with Kushal post his elimination and had a candid conversation with him. Here's what he had to say…
How was your second innings in the Bigg Boss 7 house?
It was good. I was the same as I was in my first innings. Many good things happened in my second innings and many bad things happened as well. So yeah, it was a roller coaster ride.
Last week you received the highest number of votes, but this week you were nominated again and didn't get many votes….
I really don't know what went wrong. It's really strange. Anyway, it's okay. It was just a show and I don't want to blame anyone for my eviction.
Every since the day you openly proposed to Gauahar Khan, people have wanted to know whether your relationship will last even outside the house…
Of course it will last even outside the house! I have genuine feelings for Gauahar. We both love each other. Let her come out and we will explore our relationship.
Reportedly, Salman Khan asked the makers to eliminate you as he didn't want to share any more screen space with you as he feels that you instigated Sofia Hayat to file a complaint against Armaan…
Arre, yaar! I don't know why are people spreading such rumours. Earlier it was rumoured that he was opposing my re-entry into the house and now it is being said that he asked the producers to eliminate me. People need to understand that he is too big a star to do all this.
It's obvious that you want Gauahar to win Bigg Boss 7, but apart from her who according to you deserves to win the show?
No one apart from Gauahar. Not because she is my girlfriend, but she has played a honest game and she deserves to win the show.
We spoke to Kamya Punjabi post her eviction and she said that she wants to attend your wedding with Gauahar. So is marriage on the cards?
(Laughs) It's too early to say that. As I said, let Gauahar come out and I would want to explore more.
Ex Bigg Boss contestant Kamaal R Khan has been following the show very closely and has been commenting on each housemate. He recently tweeted that you and Gauahar had sex in the washroom. Any comments?
I would not like to – or rather, I would not want to – comment on anyone who talks such rubbish. A lot of people have said a lot of things about me and I don't want to give any clarifications. So I will not like to say anything about stupid people and their stupid comments, I'll rather choose to laugh over it.