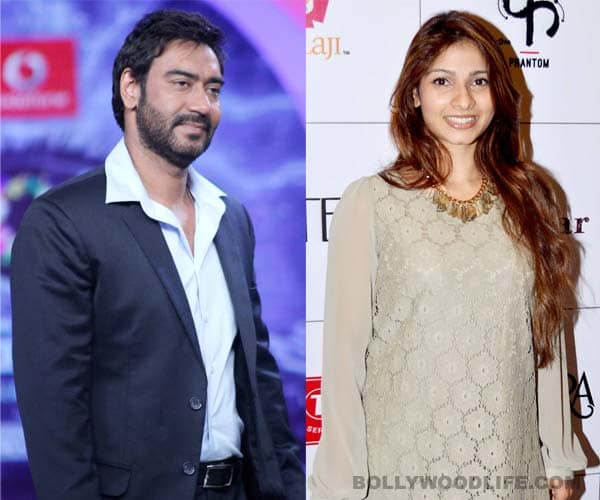 Tanishaa might be the latest eviction from the glass walled ghar
Tanishaa Mukherji and Armaan Kohli's growing closeness in the Bigg Boss house has not only created problems for other housemates but also for Tanisha's family. We have heard that Tanishaa's mother Tanuja, sister Kajol and brother-in-law Ajay Devgn are apparently not happy about Tanishaa's romantic feelings towards Armaan.
Reportedly, Ajay recently had a word with his good friend and host of Bigg Boss 7, Salman Khan about this whole Tanishaa-Armaan tamashaa. Following this, Salman warned Tanishaa and Armaan that there are 84 cameras on them all the time in the house.
We thought that after this indirect warning from Salman, Tanishaa will take a cue and maintain a safe distance from Armaan but looks like she doesn't care at all and is carrying on with him as usual.
Tanishaa's careless attitude forced Ajay to give yet another call to Salman. Ajay has apparently asked Salman to get Tanishaa out of the house as she is tarnishing the image of her family. If the recent rumours are anything to go by, Tanishaa who is already in danger zone this week might be the latest eviction from the Bigg Boss house.
Now whether these rumours are true or not, we will come to know only after Saturday's episode of Bigg Boss 7 after one housemate will bid adieu to the show.