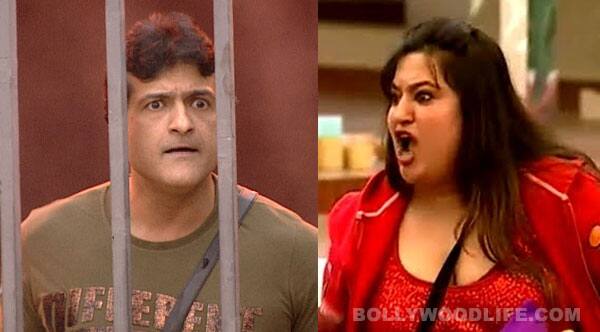 Well, certainly seems so, from Armaan's beahviour in the show…
You will agree with us when we say that Armaan Kohli is the new Dolly Bindra in the Bigg Boss 7 house minus that loud make-up and heavy dresses of course! We know that Bigg Boss house makes sane people go completely insane but Armaan boils with anger even with slightest provocation. There have been a number of instances that have made Armaan lash out on other housemates for no reason. From passing personal comments to abusing other housemates, Armaan has done it all. It's high time for Armaan to take anger management lessons, no?
Armaan Kohli reminds us of a certain Dolly Bindra who was known for her aggressive and violent nature in the mad cap house. Looks like before entering the house, Armaan took some lessons from Dolly on how to get aggressive every minute. Also if a writer chooses to write a book on 101 ways to get violent by every passing minute then Armaan and Dolly can surely be an inspiration.
Ladies and gentlemen, we present to you Dolly Bindra part 2 – Armaan Kohli.