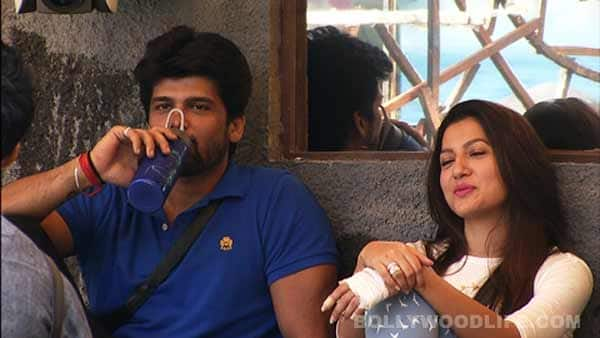 Gauhar who is seen getting up close and personal with Kushal inside the Bigg Boss house seems to be cheating on him
We finally got to our dose of love, sex aur dhokha in Bigg Boss 7. How, you ask? Well, we had seen how Kushal Tandon and Gauhar Khan seemed almost inseparable inside the Bigg Boss house. We also saw the lovebirds of the mad cap house sharing some cozy moments with each other. But since Asif Azim has entered the house, Gauhar is seen spending more time with him, as they have known each other for quite some time. Now obviously, this didn't go down well with the pin up boy of small screen. Kushal who had gotten quite close to Gauhar, was not happy seeing the growing closeness between Gauhar and Asif.
On one such occasion, when Kushal pointed out to Asif,that he is trying to flirt with his lady love. To this, the quick-witted Asif replied that he has been trying to flirt with her from the last eight years. Gauhar was seen smiling appreciatively at his remark, while Kushal was seen fuming with jealousy.
Hmmm…looks like Gauhar wants to have the best of both worlds.What do you think guys?