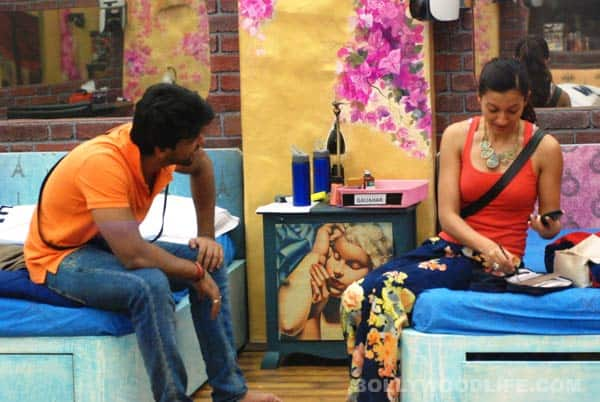 After dealing with hell and heaven, the housemates of Bigg Boss 7 will be subjected to yet another seperation with the introduction of The Caravan – a motor vehicle with a living space
Kushal Tandon-Gauahar Khan's love story will have a new twist with some brand news changes in the Bigg Boss house. Today's episode of Bigg Boss 7 will introduce us to three new faces in the house. Yes, you got it right. Current contestant Kushal Tandon's ex-girlfriend Candy Brar, model-actor Ajaz Khan, and British singer-actress Sofia Hayat are all set to enter the glass walled house of Bigg Boss today. Will these be the new wild card entries in the house? Will their stay be limited like Vivek Mishra's? We'll have to wait and watch, but for now the house will have a caravan that will be put in such a place so as to isolate it from other contestants as well as the outside world. The caravan might have better living conditions than Jahannum, with  a small open area for that will enable inmates to step outside. The sleeping and living conditions will also be better than what was there in the Jahannum section of the house, however four to six contestants will be cramped in the small living areas of the caravan.
Will the new chages bring about changes in the current relationships in the house? Lets' just wait and find out!