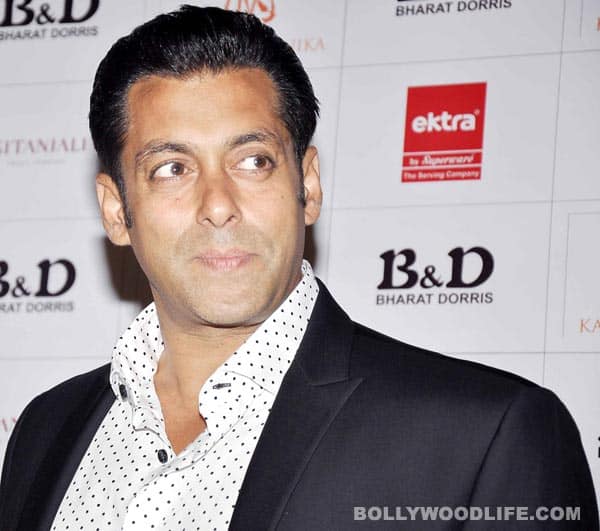 Is the host of the reality show defending himself against allegations of his being biased towards Tanishaa Mukherji and Armaan Kohli? Salman seems to have taken a complete U-turn….
A big thumbs down from his fans. That is what Salman Khan got after he lashed out at Kushal Tandon for talking ill about Tanishaa Mukherji on national television and for being violent with VJ Andy – following which Kushal was dismissed from the Bigg Boss 7 house. Never in his life would the Dabangg Khan have imagined that his fans – the same people who have idolised him for decades – would suddenly turn against him and call Salman an 'unfair' host.
But looks like the actor soon realised that a star without fans is like a Bollywood movie without a hero. In Saturday's episode of Bigg Boss 7, the eternal bachelor of B-town took a complete U-turn when he slammed Armaan Kohli for the first time. Salman got his cue from a question by the Vodafone caller of the week to Armaan. The caller wanted to know why Armaan was impolite with other inmates, especially Tanishaa, despite his apologising to them. Salman told Armaan that his misbehaviour with Tanisha was not appreciated. The actor also took the opportunity to give Tanishaa a piece of his mind for failing to take a firm stand on Armaan's misbehaviour with her. As they say, better late than never. Salman seems to have realised that he cannot afford to upset his fans. And playing fair is one way to get back into their collective good books, hai na?
Why say peeps? Do you think Salman was fair this time, after blindly supporting Tanishaa and Armaan for too long? Tell us!