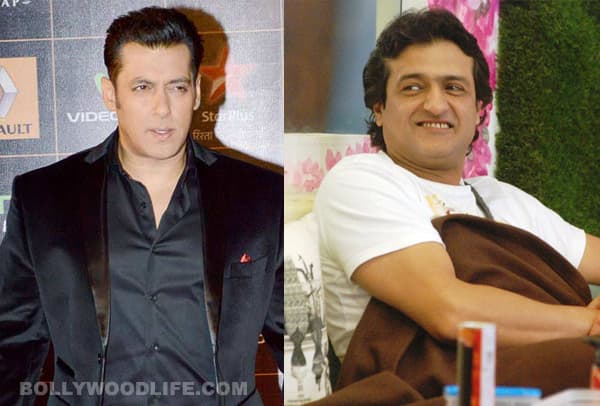 After ex-contestant of the popular reality TV show Sofia Hayat filed a police complaint against Armaan Kohli for hitting her with a mop handle, the actor was taken into custody by Lonavala police. And now the show's megastar host is trying his best to calm down Armaan
Salman Khan has always been biased towards Armman Kohli and Tanishaa Mukherji, perhaps because of the duo's filmi connections in the industry. No wonder that when Sofia Hayat's complained against fellow contestant Armaann Kohli for physically and verbal abuse, the starlet landed Kohli into jail, Sallu came down to the police station to diffuse the tension and to calm down the agitated Armaan.
We hear that bhai has also asked Armaan to take the legal path to deal with Sofia's complaint and also advised him that he should return to the show soon. Armaan's alleged girlfriend, Tanishaa, started sobbing as soon as the news of Armaan's arrest broke.
Although Colors is in bit of a sticky situation about the telecast of Armaan's arrest on national television considering the legalities involved, bhai's intervention has confirmed that Sallu indeed has a soft corner for Armaan. It is also alleged that Armaan called Sofia moti (fat), disgusting and freak. He even said that Sophia she should go for a surgical treatment to correct her ugliness.
Now you tell us BollywoodLifers and Bigg Boss fans, do you think that Salman is trying to shield Armaan?