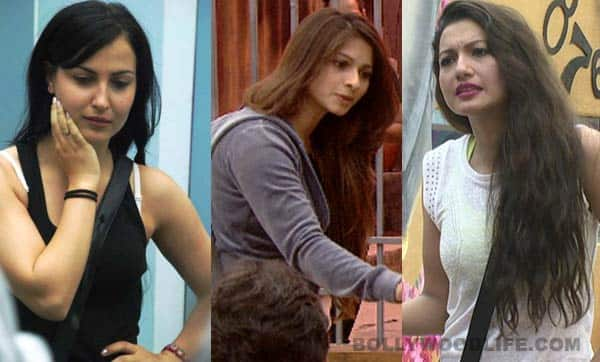 Tanishaa's attitude inside the mad cap house is starting to tick people off
A lot of people inside the Bigg Boss 7 house have been talking about Tanishaa Mukherji's indifferent nature since the last few weeks. After Gauahar Khan became the captain of the house, Tanishaa has been giving her a cold shoulder. After the Jannat-wasis lost in the task of 'Shaitan and Farishtey', they were asked to stay in the garden area around the pool and only two people could enter the house premises at one time.
In today's episode of Bigg Boss 7, when Gauahar will serve breakfast to everybody, Elli will enter the kitchen saying that she needs paratha without oil but she will be asked to leave by Gauahar considering she was breaking the rule. She will go out crying and complain to Tanishaa about the incident. Now this won't go down well with Tanishaa and she will go inside and demand for butter in a rude manner. When Gauahar will serve her paratha without oil, Elli will return it saying that it was overcooked.
Gauahar, Kamya including other house members will not appreciate Tanishaa's snooty attitude. They will try to tell Tanishaa that her attitude is not acceptable. Tanishaa in turn will accuse Gauahar of being unfair to Elli and biased towards Pratyusha.
We will have to wait and watch if Tanishaa can survive with her snooty attitude inside the Bigg Boss house.