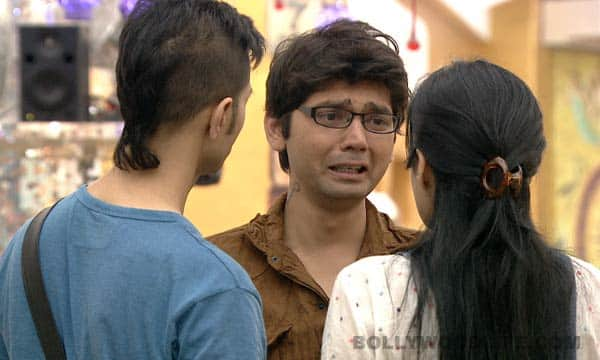 The latest wild card entrant in Bigg Boss 7 will get into his first verbal spat in the house
Although the naked yoga trainer Vivek Mishra made a dramatic entry into the Bigg Boss 7 house, but since the day he has entered the house, spectators have hardly felt his presence. Even the host of Bigg Boss 7, Salman Khan pointed this out to the notorious yoga trainer during the weekend. But now it looks like Vivek has taken a cue from Salman as he will get into his first verbal spat today.
In today's episode of Bigg Boss 7,Vivek and Kushal will get into a fight after Vivek tells Kushal to be little more careful while washing utensils so that the sink does not get clogged. While Vivek is having this conversation, Kushal will start laughing as Pratyusha, Kamya and Andy giggle listening to him. Vivek will ask Kushal to take things seriously instead of treating it as a joke. Pratyusha will defend Kushal and say that they have been working and doing all this work even before Vivek entered the house. The argument will take a turn for worse and Kushal will lash out and will get into a verbal spat when Vivek will start encroaching into his personal space.
Well, all we would like to do is congratulate Vivek on his first fight inside the Bigg Boss 7 house. As they say, ye toh shurauwat hai.