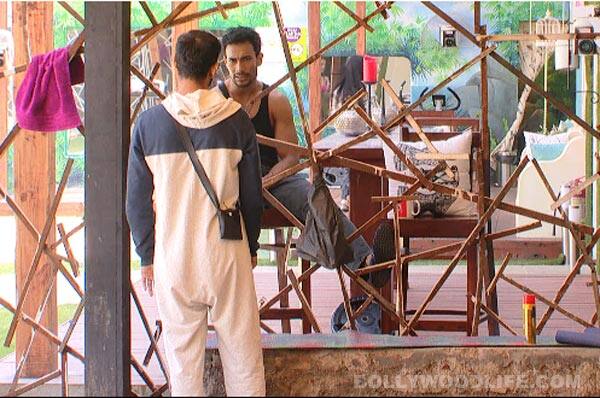 Andy will be seen brainwashing Asif. Read on to know more…
There are many people inside the Bigg Boss house who are falling prey to the politics in the house and one of them is Asif Azim. The newest entrant in the house, Asif seems to have become a target and is being cornered by Armaan Kohli, Kamya Punjabi, Tanishaa Mukherji and Pratyusha Banerjee. After he had a spat with Armaan, Asif seems to have gone into a shell and prefers to stay aloof most of the times.
In today's episode of Bigg Boss 7, VJ Andy will give Asif a piece of advice. He will ask him to stop being a puppet and take his own stand. He will also tell him that he has to take his own stand and not listen to anything and everything that Armaan and the group is asking him to do. Andy who has been on their radar previously empathises with Asif and will give him a shoulder to cry on.
Now we really wonder that is this a part of Andy's game plan or he really emphasises with Asif. Only time will tell.