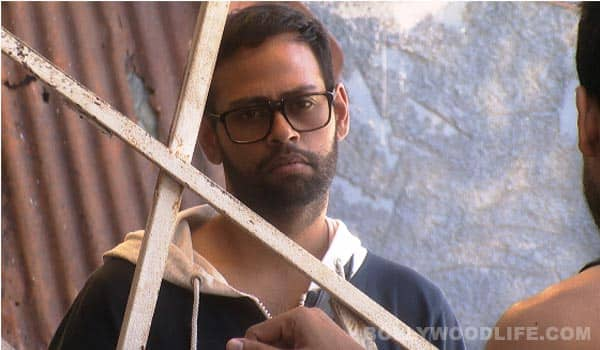 Andy seems to have found a trick to get rid of his competitors
VJ Andy also as Anand Vijay Kumar in certain circles seems to be using the 'physical abuse' card to win Bigg Boss 7. The dude's first target was Kushal Tandon and now his newest target is Armaan Kohli.
It's a known fact that Andy was the reason behind Kushal's dismissal from the glass walled house. It all began when during a task, Andy found it A-1 cool to prance around in, and display his best friend's (Gauahar Khan) lingerie to a group of people inside the house. Now, this indecent show of Andy's didn't go down with Gauahar's burly besotted boyfriend – Kushal who held Andy by the scuff of his neck. This was a perfect opportunity for Andy to get rid of a competitor. The dude started crying and started accusing Kushal of physical abuse. The rest as we know is history. Smart move Andy.
This week Andy again tried to use the 'physical abuse' card on Armaan, but fortunately or unfortunately it didn't work for him. During this week's luxury budget task, Chor aur Police, Armaan who is playing the role of a cop accidentally twisted Andy's hand while putting on the handcuffs. Like last time, Andy started crying and accusing Armaan of purposely picking on him. However, Armaan insisted that he was only performing the task and did not mean to hurt Andy in any way. A heated discussion ensues between Andy and Armaan and Bigg Boss has to intervene. Andy surely thought that the physical violence card will lead to Armaan's dismissal from the house, but Andy was unlucky this time.
Here is a word of advice to Andy – come up with some new tricks boy.