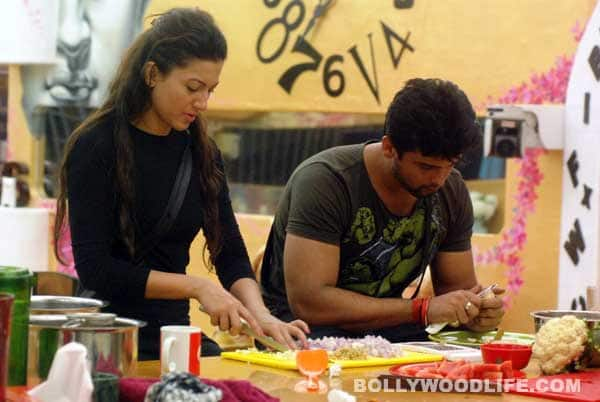 While Kushal Tondon was asked to leave the house for bad behaviour, Gauahar Khan voluntarily joined him
In an expected consequence of his bad behavior, Kushal Tandon was dismissed from Bigg Boss Saath-7 for his bad behaviour and actor Gauahar Khan voluntarily joined him and walked out with him.
Kushal's aggressiveness is said to be the reason behind his unceremonious exit. The story goes that first Kushal offended actress Tanisha Mukherjee and he was reprimanded by Salman Khan for the same. In spite of this he ended up fighting with VJ Andy, another inmate of the house. Following a luxury budget task, Gauahar had an argument with Andy. Irked by Andy's unapologetic demeanour towards Gauahar, Kushal lost his temper. He ran towards Andy, trying to hit him, abusing him continuously.
This was when Bigg Boss announced that due to his violent behaviour, Kushal will have to leave the house. Standing up for her friend, Gauahar also decided to pack her bags.
Wethinks while all this love business is okay, Gauahar Khan shouldn't have walked out of the house. After all, she came in the house to win the game, no?