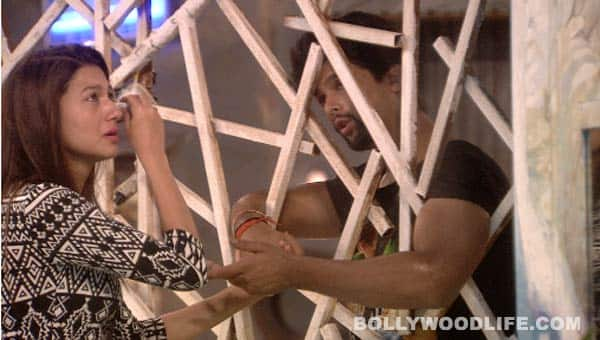 This week's swap will turn out to be a jodi-breaker. Read on to know why…
Its the night of swap in Bigg Boss 7 yet again and this week's swap is no less than last week's swap. After the group swap that took place last week, the housemates will already start anticipating about what will be coming their way this time. This time, the love birds will separated and the enemies will all come under the same roof.
Post the tabadla announcement, Armaan Kohli and Kamya Punjabi will be called inside the confession room. Armaan will be asked to give two names from Jahannum that have contributed least to the luxury budget task while Kamya will be asked to give two names from the heaven side that have contributed the most. After discussing with their respective groups, they unanimously decide to nominate Kamya and VJ Andy as the best performers while Armaan and Kushal Tandon will be declared as weaklings.
However, Kushal will not be very happy with this decision and will break down. Kushal's lady love Gauahar Khan will try to pacify him and try to bring him back to his normal self. Tanishaa Mukherji will be concerned about Armaan as she doesn't want to leave him behind.
The show will continue and across the boundary, Kamya and Andy will be seen shedding some tears while bidding goodbye to their friends. Finally, the tabadla will take place and Bigg Boss will bring in a new twist. Each Jahannumwasi will be asked to take the name of one Jannatwasi they don't wish to stay see in Jannat and will need to exchange places. Considering there are more people on the heaven side, Pratyusha will get to stay back in heaven with her best friend Kamya.
It will be interesting to see that what twist this week's swap bring in everyone's life.