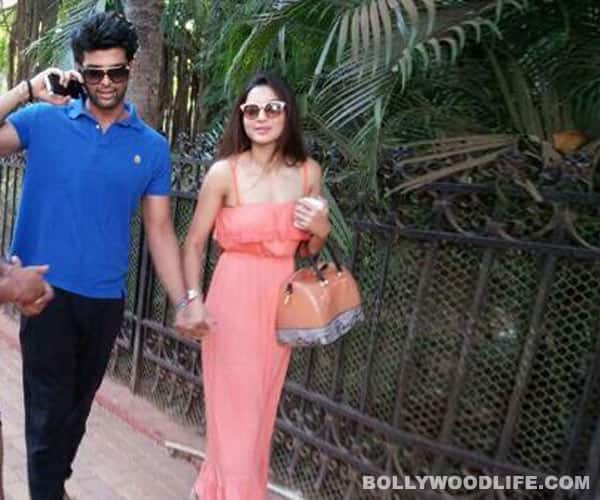 The two coochie-coo contestants from Bigg Boss 7 are in to Goa to bring in the New Year – and they are still together, it seems!
Bigg Boss 7 came to an end and Gauahar Khan, after battling it out with 19 other contestants, emerged as the winner of the show. And the Jhallah wallah gal headed to Goa to celebrate her victory and bring in the New Year with sun, sand and some pyaar-vyaar, we see. No points for guessing that accompanying her is brand new boyfriend Kushal Tandon. The two fell in love with each other while they were together in the Bigg Boss 7 house and as you know, they became the first lovebirds to openly confess their love on national television. Never before in the history of Bigg Boss has such drama happened – if you watched the reality show, you will know what we mean.
While we thought that the proposal that Kushal made to Gauahar was just for TRPs and that their relationship wouldn't last outside the house, it looks like we were wrong. When we saw the pictures of their getaway to Goa, it seems that the two lovebirds are going strong, holding hands and looking made for each other. That can only mean that love is actually in the air. But it has happened before to each of them and we wonder what will ensue next between the hothead and the drama queen.
All we can do is wait watch to see how long this relationship will last. Until a break-up or a happily ever after story is written into this script, we wish the jodi all the best!