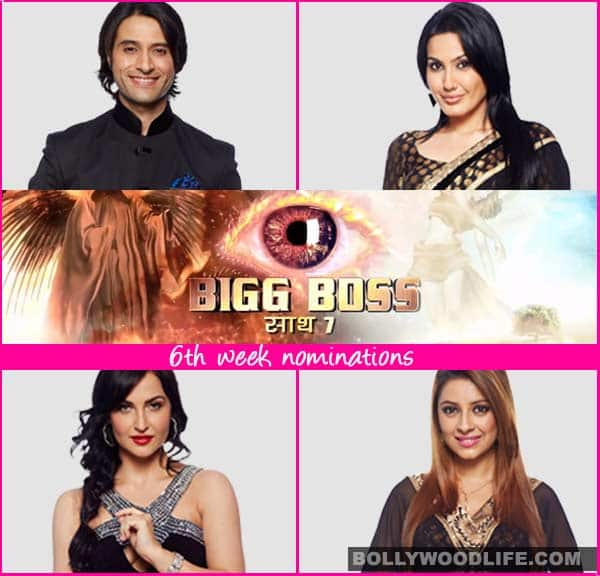 4 out of 10 housemates are in the danger zone this week
Maha Monday calls for nominations inside the Bigg Boss 7 house. The day started with Kamya Punjabi, VJ Andy, Apurva Agnihotri and Pratyusha Banerjee discussing nominations in code language. Looks like these peeps didn't go through the rule book of Bigg Boss 7 properly or maybe they thought that Bigg Boss is too dumb and would not understand anything. Discussing nominations is strictly against the rule of the mad cap house. So as they say- 'for every mistake, there is some punishment'!
Nominations ki prakriya commenced and Bigg Boss announced that they have been found guilty for discussing nominations and breaking the rules in the presence of the captain. He asks Kushal to take the names of five contestants who have initiated or encouraged such conversations. Their punishment would be direct nomination for this week.
The names that Kushal took were that of Pratyusha, Kamya, Andy, Apurva and Elli. Also, he had to take name one contestant out of above mentioned names who contributed the most to the nominations discussion. After a while, Kushal and other housemates decide to select Andy and Bigg Boss decides that he will have to leave the house after the next announcement. This obviously didn't go down well with Andy and he thinks that he has become a scapegoat yet again.
As of now Andy has not been asked to leave the house. But the contestants who are in danger zone this week are Pratyusha Banerjee, Elli Avram, Apurva Agnihotri and Kamya Punjabi.