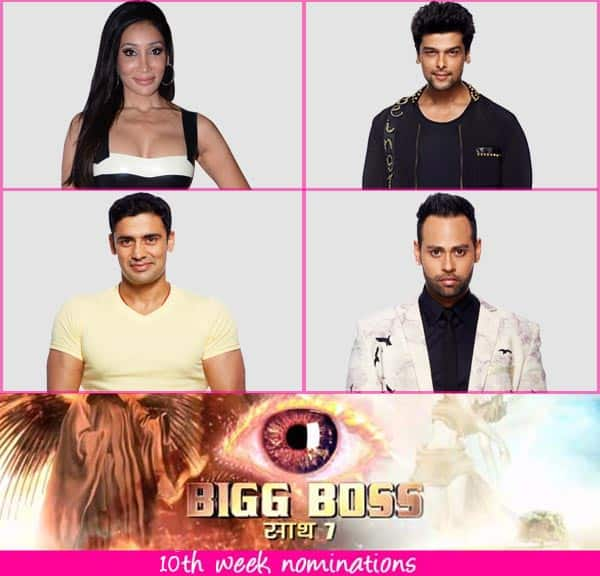 Four out of nine housemates are in the danger zone this week
Maha Monday calls for nominations inside the Bigg Boss 7 house. The nomination ki prakriya started with a bang with Armaan Kohli returning in the glass walled house. Kohli was eliminated from the show as a part of hoax elimination.
Gauahar Khan being the captain of the house was safe this week. Bigg Boss asked the housemates to give any two names who they want to nominate this week. Armaan nominated Ajaz Khan and Kushal Tandon citing their hypocrisy. Kushal nominated VJ Andy citing his bitchy nature, and Armaan for his habit of not keeping up to his words. Tanishaa Mukherji nominated Sofia Hayat and Ajaz Khan. Andy nominated Kushal citing his two faced nature, and Sofia for being confused always. Sangram Singh nominated Kushal and Sofia. Ajaz nominated Armaan and Tanishaa. Sofia nominated Kushal and Andy. Kamya Punjabi nominated Andy and Tanishaa.
Gauahar being the captain of the house was given a special power by Bigg Boss through which she could take one name who will be directly nominated this week. Gauahar took Sangram's name and sent him to the danger zone this week.
So with this, Sangram, Andy, Kushal and Sofia entered the danger zone this week.