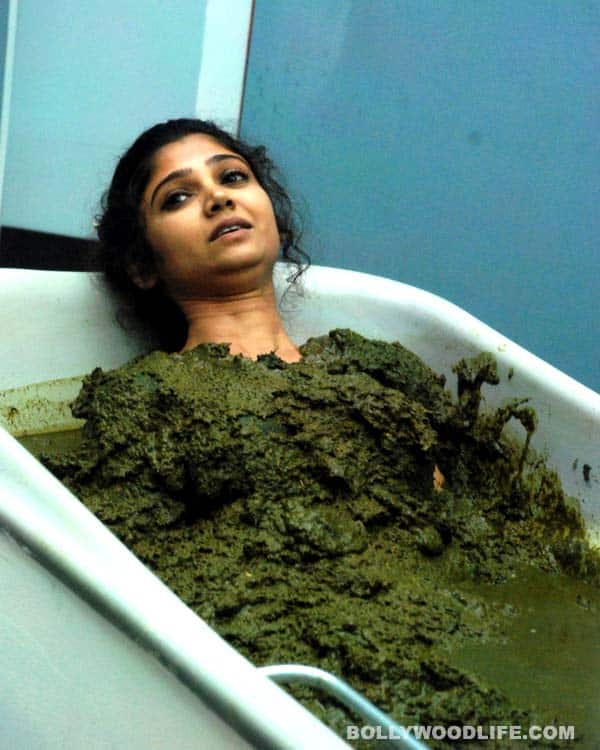 After spending 28 days inside the glass walled house, Ratan becomes fourth contestant to say goodbye to Bigg Boss 7
Ratan Rajput who entered the Bigg Boss 7 house with much enthusiasm and excitement was no new to reality shows. Although Ratan started her television career by playing the role of Laali in the daily soap Agle Janam Mohe Bititya Hi Kijo, but her actual claim to fame was Swayamwar 3 – Ratan Ka Rishta, where she found her soul mate in Abhinav Sharma. However this relationship didn't last long and both of them parted ways soon after the show. And maybe her break up which was the talk of the nation got her the ticket to Bigg Boss 7.
But it looks like that Ratan was not aware that she has to be active and do a lot of drama to survive for a long time inside the glass walled ghar. There were only two moments when we noticed her presence inside the house. First when she got into a war of words with Pratyusha Banerjee. Ratan happened to taunt Pratyusha about her relationship with her boyfriend which did not last for more than two years. Pratyusha got upset and instantly picked up a fight with Ratan.
Second of course was her famous dunk in the dung act. As a part of a task, Ratan dunked into a bath tub full of cow dung. She was made to sit in the bath tub for almost an hour. The task was originally assigned to Elli Avram, but as she turned it down, Ratan-the brave heart stepped in and did the task.
Apart from these two moments, we hardly noticed this woman inside the mad cap house. It seemed that most of the time while she was in the mad cap house, either she used to wear the Mr. India watch or an invisibility cloak. And that could possibly be the reason behind her elimination.
Now that Ratan is out of the Bigg Boss 7 house, we would like to wish her all the best for her future endeavors.
P.S – Ratan was the fourth person to enter the Bigg Boss 7 house, and interestingly she is the fourth person to get eliminated. No, we aren't boasting about the fact that we know this fact. Wink wink!