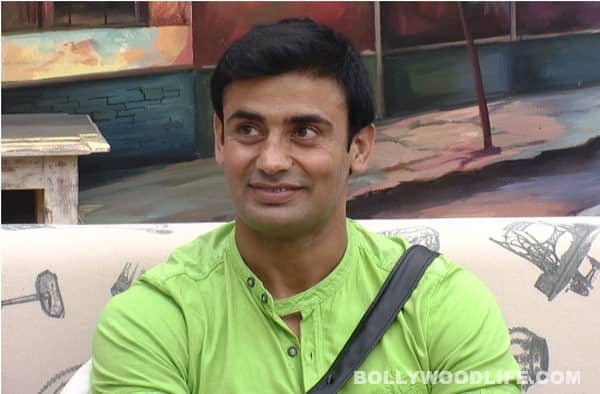 Sangram has become the first finalist of Bigg Boss 7, but will he emerge victorious?
The countdown to the Bigg Boss 7 Grand Finale has begun and we have got our first finalist of the seventh season of the high voltage reality show. Yes, Sangram Singh beating other four housemates – Gauahar Khan, Tanishaa Mukherji, Ajaz Khan and VJ Andy, has fixed his spot in the finale. For those who watched yesterday's episode of Bigg Boss 7, you already know how it all happened, but for those who missed it, don't worry because we'll tell you the entire story.
So the story goes something like this – Bigg Boss was in some playful mood yesterday and decided to test the housemates' integrity by sending a mysterious briefcase inside the glass walled house. The housemates were asked to gather in the living area, where a chained briefcase was placed on a table. Without revealing details about the contents of the briefcase, Bigg Boss asked the five contestants to mutually decide on one contestant who deserves to own the briefcase.
Unsure of what to expect, the housemates spent the first five minutes staring at the briefcase, after which the guessing game began. While some said that it contains money, the rest speculated that the briefcase might contain an elimination ticket. After much discussion and arguments, the housemates finally decided that it's Sangram who deserves the briefcase because he played the game very honestly. Phir kya tha? Bigg Boss asks the pehelvaan to open the briefcase and voila, he gets a card which read 'first finalist'.
So Sangram is the first finalist of Bigg Boss 7, but will he emerge victorious? Well, all we can do is just wait for the Bigg Boss 7 Grand Finale.